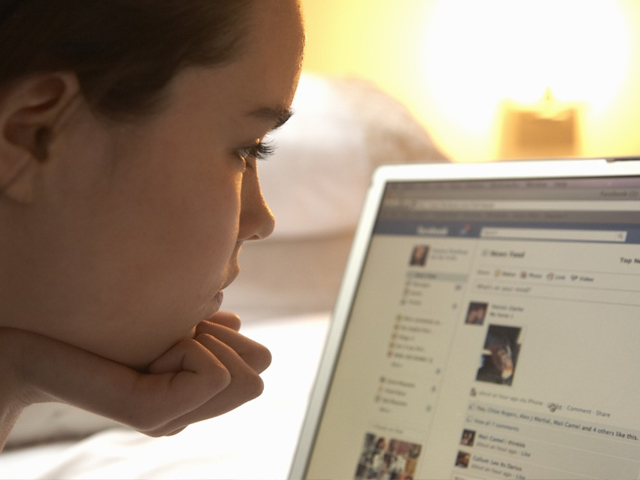 ---
Facebook is not the parent, you are!
This makes modern day parenting more challenging & difficult–there's one more medium that requires constant vigilance
---
It was discovered in 2011 that over 20 million Facebook users were underage. As a result, millions of underage children are susceptible to online predators who could exploit and abuse them. This also means these underage individuals are accessing information that is not necessarily suitable for their age.

It was easier back in the day. You had one TV set that barely aired a few channels. When there was something inappropriate, you could switch it off or ask the children to leave the room. It's doubly difficult today to control the information children receive. If the 50,000 television channels aren't telling them things that aren't suitable for them, it will be their mobile phone or a friend's Twitter that will tell them something they shouldn't be discussing at that age.

Keeping this in mind, Facebook has launched an app tailored for young users. It will not be used for advertising and parents will have control of it.

It sounds okay, for the most part. But the bottom line here is that just because there's a Facebook Messenger Kids app, doesn't mean there should be a dearth of parenting. Facebook is not the parent, you are.

Messaging, filters, checking in and photo sharing as well as instant connection with friends and family is all great – but it comes at the cost of the social media pressure that leaves many adults flustered and floundering. In addition, there is still a lack of control that parents would fear if children have their independent apps. As a parent, I'd have been happier if kids could wait until they were 13 to use Facebook. But time is traveling faster than our expectations.

According to the BBC story, Facebook is looking to tap into the next-generation users before Snapchat. By making it 'kid-friendly', it again shows that as a corporation, Facebook is more concerned about getting more users than worrying about what their app might do to the users. What kind of an impact would it have on their mental health? How safe are their guidelines and how can they absolutely and without fail ensure that their app won't let in any predators or abusers or any other criminal users on their platform?

Recent surveys and studies tell us how the use of social media can trigger depression and anxiety amongst individuals – and we're talking about grown adults here. People who have established social and professional lives – the mad race for social media clout has given many individuals emotional and mental health struggles.

Another important reason why the use of social media for children should be questioned is because of the various body image issues young girls might develop. Where every photo is filtered and every photograph tells you only half the story of what is really going on behind the scenes, young girls may grow up with an increasing pressure to look and appear perfect in their photos and get 'likes' for their impeccable hair and makeup on Instagram. The picture perfect magazine covers have long contributed to mental health and body dysmorphic disorders in the young women of today – adding Instagram pressure and Snapchat follower count to this mix could prove quite problematic.

However, since we, as parents, can't always stop technology from affecting our kids, the best approach has to be creating conversations about these issues, talking to our children about them and making sure there is enough emphasis on children accepting themselves and others when it comes to pressure and conformity, a key feature of adolescent growth.

All of this makes modern day parenting more and more challenging and difficult – there is one more medium that requires constant vigilance and guidance from the parents' side. But as the debate keeps veering towards the direction of 'if you can't beat em, join em', it is probably better that Facebook has introduced this tool to cater to its underage audience. It is only my hope that this does not increase mental health issues in our children and adolescents. Imagine them being under the pressure we, as adults, are in now. Likes. Shares. Comments. Gifs.

Oh the horror!