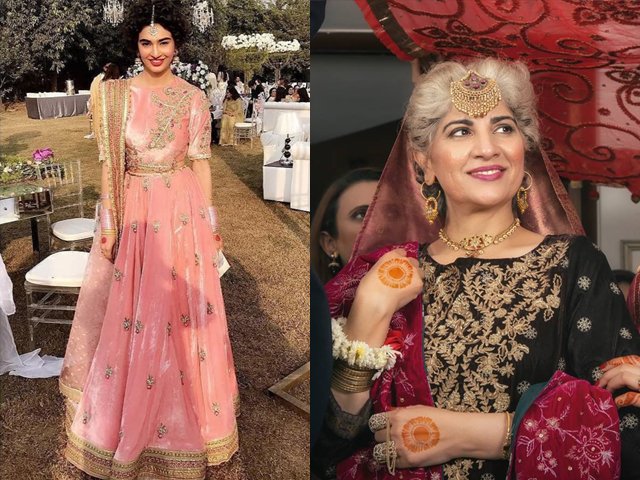 ---
Pakistan's fashion and advertising industries can learn a thing or two from Saheefa Jabbar and Shahnaz ki shaadi
Shahnaz didn't dye her hair, proving that age is just a number, while Saheefa did not have a circus-like wedding.
---
I remember when I first noticed model Saheefa Jabbar. It was an ad on Facebook for Khaadi, and with her strikingly different appearance, she made, what were essentially ordinary clothes, stand out. With a close-cropped hairstyle, which is commonly known as the 'pixie cut', and a confident posture, she looked different and charming at the same time.



Her look was certainly an unusual option for an audience that is used to seeing a certain type of model. We don't accept change easily when it comes to women, and as expected, I noticed a significant number of comments and reactions on the post, most of which were spewed with hatred, ridiculing  and body shaming Jabbar as well as asking disgraceful questions about her gender. All this hatred baffled her as well, as she responded on Instagram, where she looked visibly hurt and advised haters to mind their own business.

What I admire most about her is that she stood by her choice and continued bagging major modelling deals, eventually winning acceptance from the audience. We are so immune to seeing a certain stereotypical projection of women that anything different becomes hard to digest.

Moreover, it is the media's responsibility to ensure diversity on screen, be it on the basis of gender, age, body type or any other factor. This representation is necessary to empower all segments of the population and to cultivate tolerance in us as a nation. For instance, casting different types of models will prove that models are not just petite, demure, unearthly creatures with hair extensions, but can also be relatable, independent and possess eclectic aesthetics.

https://www.instagram.com/p/BaX0fHIlgo7/?taken-by=saheefajabbarkhattak

While on the subject of the role and responsibility of the media and the advertising world, it would be remiss to not talk about Generation's new campaign, "Shahnaz ki Shaadi". The campaign title might sound sordid and doomed, but it turns out to be exactly the opposite. Shahnaz ki Shaadi, which has amassed massive admiration and approval from audiences, is based on the wedding of a middle-aged woman. The ceremony is beautiful and dignified, with her children and family participating in it as well.

This is a beautiful concept that turns many stereotypes over on their heads, with the best part being that Shahnaz has not dyed her hair, and looks elegant in her salt and pepper, silver black tresses. Even more delightful is to see her surrounded by her grown-up children, who look immensely happy for her. So many times, we become so possessive when it comes to our parents that our love becomes a meaningless, honour-clad prison for them, as "log kya kahengay" becomes more important than their happiness.



We forget our parents also have a right to be happy, and that there should be more to their life than simply waiting for our calls and visits, that they also need companionship. Seeing so many people, especially women, surround Shahnaz and celebrate the joyous occasion brought back the memory of Reham Khan's children standing by her proudly during the wedding ceremony. The campaign thus delivers the beautiful message that happiness is not the property of the youth alone, and neither is fashion or beauty.

Generation also featured a plus-size model in one of its recent collections, a model with hair and a physique just like us normal mortal beings. Most of the women applauded the model and thanked Generation for promoting their clothes through a real, relatable woman. The "realness" of such advertising is also admirable, as it creates an acceptance for diverse body types and helps women be comfortable in their own skin.



Having discussed both, Jabbar and weddings earlier, it is only pertinent that I talk about Jabbar's wedding, which happened recently. With her nuptials, the model once again proved why she is such a trendsetter.

https://www.facebook.com/photo.php?fbid=10215243265782867&set=a.10201110743038631.1073741825.1470705072&type=3&theater

While most weddings are a larger than life magnum opus or, might I say, a pointless circus, Jabbar's wedding was simple, natural, and looked really fun. Her makeup, her dress and the event itself was all so natural and chic that all youngsters must take inspiration from her and keep things simple and classy. You just have to be a little creative to create a beautiful ceremony like hers – it would be a lot better than wrecking your parent's bank account.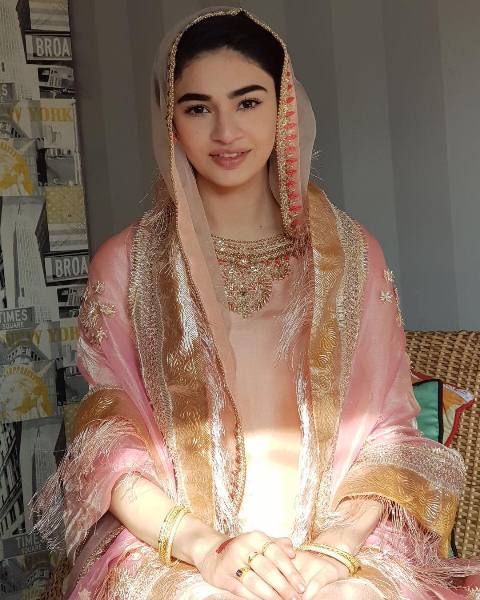 After the wedding, Jabbar announced that she will auction her wedding dress for a good cause (take note all brides to be). She also went back to work after a few days, which is considered to be a commendable thing when men do it. Jabbar thus needs to be appreciated for being so true to herself and paving way for so many other independent and intelligent girls. I'll take these instances as a good year-ending omen for the representation of women in Pakistan.
Facebook Conversations
COMMENTS (1)
Comments are moderated and generally will be posted if they are on-topic and not abusive.
For more information, please see our Comments FAQ