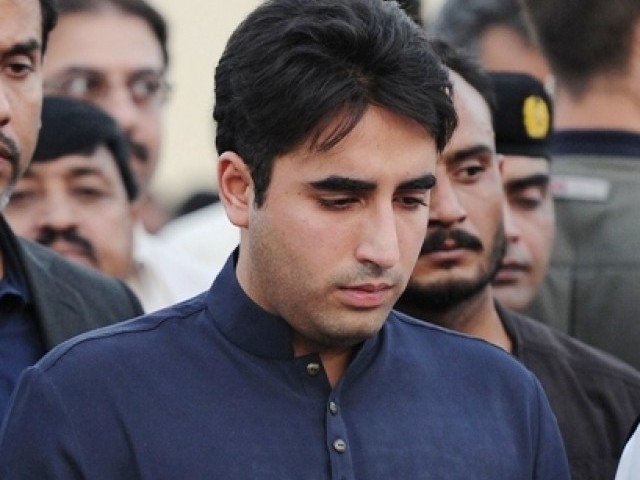 ---
NA-4: PPP, a party once truly federal in nature, getting votes from all corners of the country, today finds itself confined to rural Sindh
Zardari's 5 years did to PPP what Ziaul Haq's 11 years, Ghulam Ishaq Khan's 5 years & Musharraf's 8 years could not do
---
The constituency of NA-4 has given its verdict, giving Pakistan Tehreek-e-Insaaf (PTI) an important victory with a comfortable margin. Just like NA-120 was Pakistan Muslim League-Nawaz's (PML-N) litmus test of popularity after the disqualification of Nawaz Sharif, this by-election was PTI's.

This election was in many ways indicative of Khyber Pakhtunkhwa's (K-P) electorate appraisal of PTI's performance in the province. The comfortable margin of this victory has rejuvenated PTI, and to a certain extent, has provided a glimpse of its electoral prospects in the upcoming general elections of 2018.

However, this by-election was not just about PTI but also about its contenders, both at the provincial and national level; it was important for PML-N, Awami National Party (ANP) and Pakistan Peoples Party (PPP) as well. Each of the aforementioned parties was hoping to at least post a strong vote tally. ANP and PML-N, despite trailing significantly behind PTI, have still done well by posting above 20,000 votes each. Given the fact that it was a by-election and all of PTI's resources were dedicated towards winning it, ANP's performance is commendable. The party can expect to regain a substantial share of the votes it lost in 2013. PML-N also improved its votes from 20,000 in 2013 elections to over 24,000 despite the fact that this was a by-election.

However, the party which has performed dismally in this by-election is PPP. It merely got 13,000 votes, despite the fact that the party had fielded the deceased PTI MNA Gulzar Khan's son, Asad Gulzar, whose late father had won the NA-4 seat in the 2013 elections and the seat was left vacant after his death. This dismal performance in some ways seals the fate of PPP in the province. The party is already a part of Punjab's history and this result does not indicate good prospects for the future of the party in K-P either. PPP, once a party truly federal in nature and commanding vote bank in literally all corners of the country, today finds itself confined to rural Sindh.

At a personal level, the decline of PPP as an electoral force is worrisome for me due to several reasons. First of all, PPP in Pakistan's context is relatively a liberal mainstream party. Here I am using the term relatively because frankly, no mainstream party could be called truly liberal in Pakistan. We just have varying shades of conservative mainstream parties of which PPP is more skewed towards left than PML-N which is centrist, and PTI which is reactionary and centre right.

Despite being only relatively liberal, PPP is still an integral part of the ideological landscape of Pakistan, particularly given the fact that from mid-70s, Pakistan has increasingly shifted towards the right. Parties like PPP have, or rather used to have, mass populism which can actually check reactionary impulses, and can provide important input in progressive legislative process. Despite being in opposition, PPP supported Pervez Musharraf's government in 2006, when it amended the Hudood Ordinance and supported PML-N in passing the Women Protection Bill. It remains an important bulwark against religious extremism and intolerance.

Secondly, since PPP is left-leaning, it has historically provided an important check to over-indulgence in moves towards the free market economy. A country like Pakistan, which is still impoverished, needs a party like PPP to ensure that globalisation and privatisation do not go overboard and there is something for the less privileged in Pakistan.

Third, PPP's decline as a national political force will only accentuate ethnic and provincial tensions. Since PPP had support in all the provinces, it always tried to strike a consensus in matters pertaining to provincial rights and autonomy. With its decline, an essential political binding force between the provinces has also vanished.

I really feel for Bilawal Bhutto Zardari. In many ways, he is way more liberal than his grandfather, Zulfiqar Ali Bhutto, and mother, Benazir Bhutto. He is a person whose heart is at the right place and who has actually spoken much more openly and candidly against extremism. It is a shame that he has actually come at a time when he is completely irrelevant because PPP as an electoral has declined.

But who is to be blamed here?

Before election day, PPP's chairperson Bilawal had campaigned in the province and in one impassioned speech called Imran Khan "the most wicked man he had ever met". He also accused Imran of financial corruption and doubted the progress under PTI.

There are several things which Bilawal has to understand. First, whether he likes it or not, PTI today is a bigger electoral force than PPP, and one of the major reasons behind that development is PPP's own incompetency. I regret to say that but PTI's rise has largely occurred at the expense of PPP.

PPP's five-year reign from 2008 to 2013 was a dismal failure, which resulted in creating space for a party like PTI to rise. Before 2011, Imran had been nothing but a political minnow. However, PPP's extreme incompetence with regards to governance and reputation of corruption actually propelled PTI as a major political force.

To be fair, there were important achievements also during that time period. PPP successfully brokered and improved NFC award and was also chiefly responsible for the 18th amendment, which rectified the central province imbalances. It satisfied the longstanding demand of renaming North West Frontier Province (NWFP). It made Gilgit-Baltistan a separate province and tried to address its grievances. Moreover, it also passed an anti-harassment bill and tried what it could to modify the controversial blasphemy law.

However, their failures were more glaring. During those five years, Pakistan's growth rate remained below 4% which was lower than all the regional countries and lowest for a five-year period in our history. Furthermore, the economy accumulated a lot of public debt which increased manifold during that time period. Inflation remained in the double digit during most of PPP's five-year reign, and to top it all, power shortages throughout that time period were a constant reminder of the government's failure.

Besides economic failures, unfortunately, that time period also witnessed several corruption scandals including the Hajj scandal and the rental power scandal.

Moreover, the style of politics adopted by Asif Ali Zardari was solely based on patronage, was full of deliberate lies, and reneging on promises which merely alienated many, particularly the Pakistani middle classes. In some ways, Zardari's style of governance, which was Machiavellian, also ensured PPP government's survival but also ended up destroying it as an electoral force.

In many ways, Zardari's five years did to PPP what Ziaul Haq's 11 years, Ghulam Ishaq Khan's five years and Musharraf's eight years could not do.

After being decimated in 2013 elections, PPP was merely confined to Sindh and here also its performance is dismal. Furthermore, the on-going operation in Karachi by the Rangers has revealed the extent of PPP linkages with criminal elements. Likewise, NAB's operation in Sindh has also ended up implicating several top PPP leaders in corruption charge.

If PPP is to resurge, it has to wrestle back votes from PTI in Punjab and elsewhere. Bilawal needs to understand that for PPP to become a winner again, much more is needed than merely criticising his opponents like he criticised Imran. He has to set his own party right and improve governance in Sindh, and for that, he has to start by curtailing the influence of his father who, frankly, is now a liability.
Facebook Conversations
COMMENTS (4)
Comments are moderated and generally will be posted if they are on-topic and not abusive.
For more information, please see our Comments FAQ