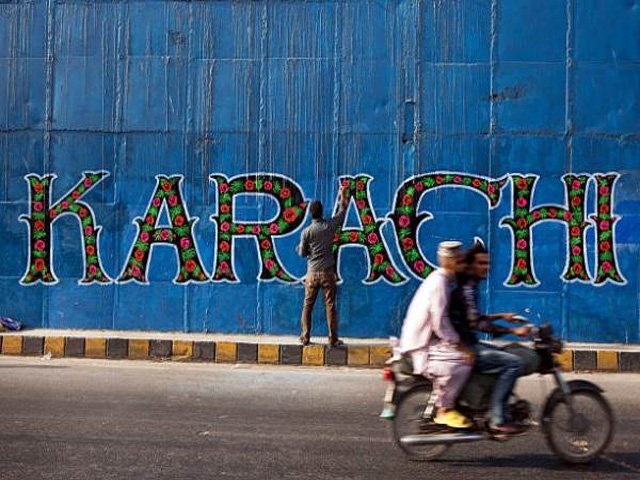 ---
Because I own Karachi
It was either kabab rolls, Copper Kettle or Snoopy, and the decision depended on how many red notes (not blue) one had
---
Standing somewhere in the middle of Istanbul's Grand Bazaar, I guess my attire gave it away and they all greeted me with a seemingly customary "jeevay, jeevay Pakistan!" Towards the end of my trip, the salutation actually became comical – until this random shopkeeper asked me where I was from and what I felt my city represented.

Before travelling to Turkey last month, I was told about Turkish hospitality and I got to witness their warmth towards desi tourists for myself. But for a total stranger to ask me what Karachi means to me, was something entirely new – I've never ever been asked this and hence I got to thinking.

I spent my earlier days abroad and settled in Karachi when I was about 11-years-old. My parents were fond of travelling, and as a family we could be described as frequent flyers. Most of the places I have ever visited or previously called home are generally all developed countries. They can boast about being the world's most liveable places and rightly so, because to date, they have the best of everything to offer people from all walks of life.

Conversely, Karachi has everything going against it – lack of infrastructure, water problems, power outages, security issues, ethnic strifes, kidnapping, target killings and a population explosion. You name the issue and Karachi will probably be suffering from it. Yet, we can relate to the clichéd statement that tells us that no matter what, life goes on. However, people who have not experienced Karachi may not be able understand this.

As for me, I have experienced Karachi. I have lived in this city for over 20 years and call it home. My elders talk about the city with the same unparalleled passion and enthusiasm that I feel when I am asked about the Karachi I grew up in.




My parents talk about an era when everyone would agree that Karachi once had the potential of becoming Asia's New York. The 70s witnessed the unbelievable tourism in Pakistan – across the streets of Karachi, Lahore and Swat. By the late 60s, tourism in Karachi was flourishing – to the point that in 1972, the government created the country's first dedicated tourism ministry and department, with their main offices situated in Karachi.

Karachi was the country's economic hub and entertainment capital. I've been told that between the 50s and late 70s, Karachi had more than 500 cinemas, multiple night clubs, numerous bars, a beautiful race course and what are still perhaps some of the best natural beaches in the region. Hashish was easily accessible, but people still didn't know what heroin or a Kalashnikov was. Family friends often talk about the 70s being a liberal era when alcohol and gambling were legal, but there was comparatively less crime in the city. My father tells us about how people could walk the streets of the city till late at night and no one would bother them.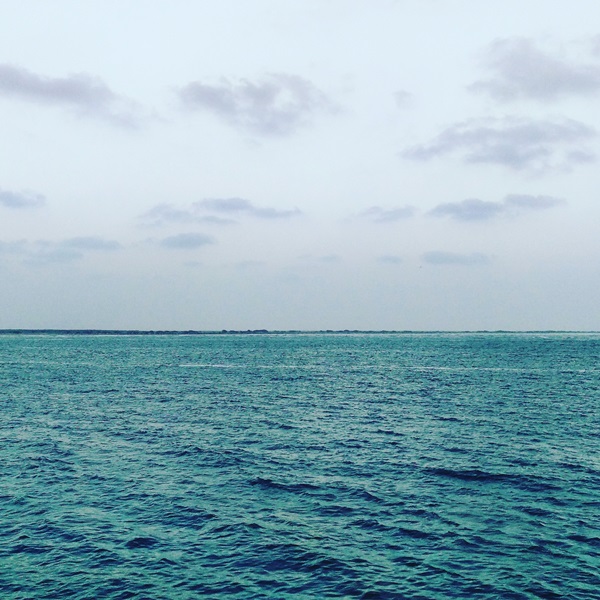 I was a part of this city before Atif Aslam, EP and Ali Zafar even entered the music industry. That was when every kid knew Ali Haider's Purani Jeans aur Guitar, Sajjad Ali's Babia and Abrarul Haq's Billo. We loved them all, danced to them and sang along to the wonderful tunes. Around this time, we fell in love with Alpha Bravo Charlie, the one fandom that came so close to toppling Titanic's. I take a chance in saying that this series triggered our trademark, die-hard love for our military. It showed Pakistan Army's softer image that introduced us to the private lives of those who are supposed to protect our territory. I remember when the choice was only between kabab rolls or the restaurant Copper Kettle, and the decision depended on how many red notes one had in their wallet, not blue ones. There was no concept of elaborate frozen yogurt, but everyone loved (and I dare say, fondly misses) Snoopy Ice Cream! And yes, the best chocolate mousse was at Bake and Take.




This city has suffered tremendously over the years – and yet, its soul remains unchanged. We remember Operation cleanup, targeted killings and police encounters across the city we call and know as home. We remember when it was not safe to leave our homes, what it felt like to be locked within our homes and have our freedom restricted.

Internal statistics say that things have improved in Karachi and we are groomed to believe that the numbers do not lie. Muggings have probably gone down. Street crimes are a lot less over the past few months and the bombings in mosques  during Friday prayers seem to be a thing of the past. But I guess people, to date, continue to associate Karachi with its not too distant tumultuous history and find it difficult to believe that things are different. This can be attributed to the press coverage we often get; the Karachi these people know from media coverage must be critically examined and rebuilt.

It's not the Karachi I want and it's not the Karachi we deserve. In a sense, Karachiites redefine resilience – where people's lives do go on despite everything. We know how to celebrate Eid and Independence Day every year. There is something special about the newly instated Sindh Day celebrated every year since 2009 on December 13th. And Defence Day is impossible without the accompanying grand air shows.




This is what Karachi means to me – Karachi is love; it has a heart of gold. Anywhere else in the world, every other city, has a pacemaker, plated with gold. This is for everyone who can say they own Karachi – for only they will understand what I am trying to say.