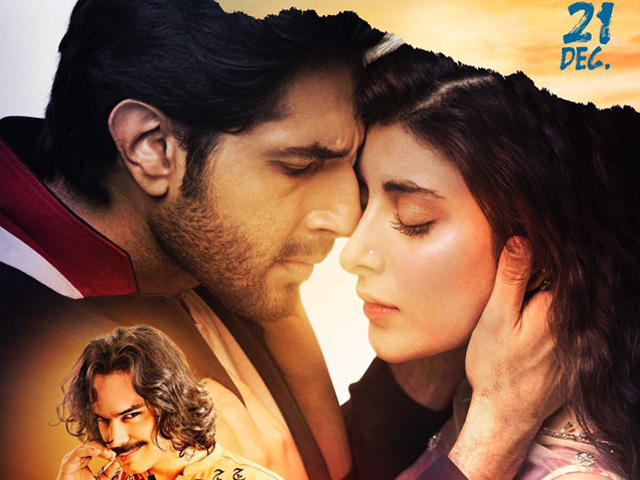 ---
After Verna and Arth 2, Rangreza's colourful and gripping trailer has left us anxiously waiting
Gohar Rasheed dominates the screen as he yoyos between humour and madness, leaving us enthralled by his character.
---
This month, a lot of Pakistani potential blockbusters have released their trailers one after the other. First it was Shoaib Mansoor's Verna, then Shaan Shahid's Arth 2, and now the colourful trailer of Rangreza has struck our eyes.

Rangreza's trailer makes a person think twice considering the storyline it possesses. The trailer seems to have two distinct personalities that make this movie seem interesting.

The first half gives off a vibe of a romantic-comedy based on sweet melodies, followed by a tragedy and a happily ever after. However, the second half of the trailer makes one sit up straight when it starts addressing a serious issue plaguing the society. The movie is directed by Amir Mohiuddin, who has done a fantastic job.





We see Bilal Ashraf playing the male lead, who is a rockstar. Urwa Hocane plays the leading lady, Reshmi, who is Ashraf's love interest. She looks extremely pretty and slips effortlessly in the role of a sweet and simple girl next door. The beginning of the trailer reveals their budding romance, while the music score sounds phenomenal.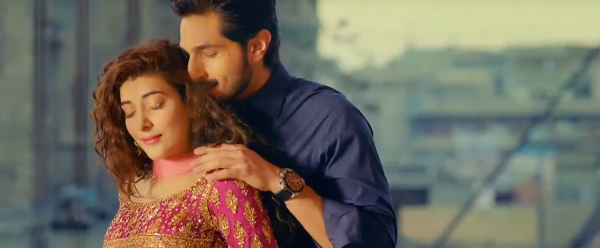 Ashraf possesses every bit of charisma expected of a hero. With his gripping screen presence, Ashraf easily captures the eye and attention of the viewers. With a mellow personality in the first half of the trailer and then transforming into a heroic figure fighting against class differences in the latter part, Ashraf brings across the required fire and anger in a man struggling for the love of his life. The lead pair's dialogue in the beginning of the trailer lays the ground for their romance:

"Mujhey na aap ka music bilkul acha nahi lagta, aisa lagta hai jaisey shor ho bus!"

(I really do not like your music at all, it seems as if its just plain noise!)

"Aap musician hain?"

(Are you a musician?)

"Nahi, mein sirf Reshmi hoon!"

(No, I am just Reshmi)


Throughout the trailer, we are shown songs ranging from rock anthems to soulful ballads. Reshmi, a girl in love, performs the second song in the trailer beautifully. The tune is catchy and the vocals do justice to add to the overall aura of the song. In my opinion, Hocane's character of a charming and innocent middle class girl fits perfectly in contrast with the elite hero of the movie.




Everything seems like a fairy tale until Wasim (Gohar Rasheed) is introduced on the screen. Initially, the act opens with him doing a comic scene where we are introduced to a good-for-nothing, rowdy young man who spends his days sleeping and nights loitering with his friends. A quintessential Karachi dialect and impression is seen in Wasim, who is dressed in kurta pajamas and has a berating father who constantly reminds him to get his life together. In the trailer, Wasim's father tells him,

"Soh soh key bister pey gaddey daal diye bey, kaam pey kaun jaega, tera baap?"

(You have damaged the bed by sleeping all the time, who is going to go to work, your father?)

Wasim comes across as a loafer and sluggard dancing on an item song which goes as follows,

"Dhobi kaprey dho gaya, Kallu ke launda hogaya!"

(The laundryman has washed the clothes, Kallu had a baby boy)


However, the intensity of Rasheed's character is revealed when he turns into a villain who is against the brewing love between the lead pair. Rasheed easily overshadows the rest with his menacing facial expressions, extraordinary body language, and his ability to make the audience feel his anger and frustration through subtle gestures. He plays the scorned lover splendidly, leaving us completely enthralled by his character. Swinging from humour to madness, he is reason enough to watch the film.




The trailer most fittingly ends with Wasim walking towards the camera, with a joker-like grin on his face, and the following words playing in the back ground,

"Aey Reshmi tujhey kisne sataya hai? Ussey ja key bol Wasim aaya hai."

(Reshmi, who has dared to bother you? Go tell him Wasim is here for you)


With a brilliant production, direction and cast, I am vouching for Rangreza to be a super hit!

Rangreza is set to release on December 21st.

All Photos: Screenshots 

[poll id="775"]
Facebook Conversations
COMMENTS
Comments are moderated and generally will be posted if they are on-topic and not abusive.
For more information, please see our Comments FAQ