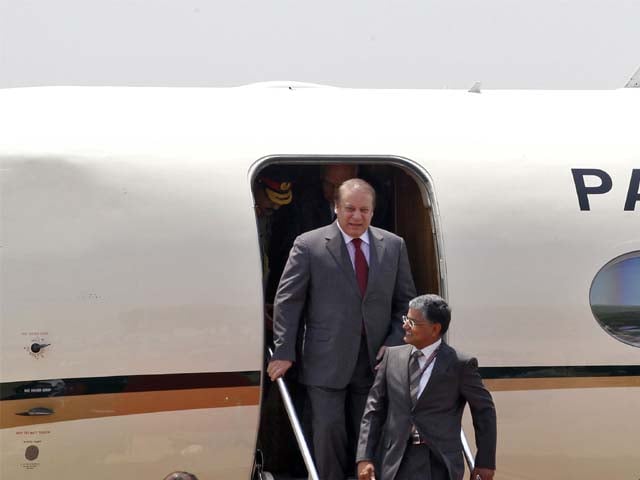 ---
We commend Punjab for banning medical treatment abroad, but will politicians like Nawaz Sharif actually adhere to it?
If our leaders don't have enough faith in our doctors and our medical facilities, how can we expect the common man to?
---
Despite what the popular opinion may be, the Punjab government must be commended for taking objective measures to ensure austerity in the province.

The Punjab government has imposed an extensive ban, restricting all ministers, MPA's and officials from travelling abroad for medical treatment at the government's expense. Furthermore, the government has banned recruitment against vacant posts, imposed a complete ban on the procurement of locally assembled and imported new vehicles, amongst various other bans.

The ban that I feel is most welcome is imposing a restriction on travelling abroad for medical treatment.

Healthcare in Pakistan poses a major problem for every government. It is not only the lack of hygiene in hospitals, it extends to the lack of equipment, the lack of skilled and trained doctors, exorbitant rates being charged in private hospitals and the government's budget allocation towards the healthcare system.

In 2014, the healthcare budget was just Rs26.8 million, but this year, it witnessed a massive increase of 25% (Rs54 billion). The government is finally realising how important healthcare really is and rightfully so.

In 2013, public spending on health was $9.31 per person, much less than the internationally recommended $60 per person. It was reported that 78.08% of the population pays from their pockets for healthcare. With the recent reallocation of the budget, we'll hopefully see this spending trend change for the better.

For the first time in Pakistan, we have equality between the common man and officials, something that has been a major hurdle in Pakistan's progression. We will now have a common man setting foot in the same hospitals and consulting the same doctors as any influential person, politician and official. Not only will this set an example of equality, but it will also allow responsible officials to witness the shortcomings in our healthcare system.

Currently, the existing system, especially the public hospitals, is a sorry sight. In terms of medical equipment, 373 of the 3,334 machines, including ventilators, are out of order in the province. Medicines being sold at hospitals are of substandard quality and unfortunately, the health department has not taken any steps towards curbing this issue.

The Bahawalpur tragedy shed light on the ineptness of Punjab's medical facilities as well. Unfortunately, burn victims had to be airlifted to Multan because there were only 30 beds at the Victoria hospital, which were obviously not enough to accommodate the number of casualties.

Another shocking revelation that we came to know about was that only 209 beds are available for burn patients at four major state-run hospitals in Punjab.

And if there are established hospitals with state-of-the-art equipment, there are not enough doctors to treat patients. Considering the number of medical students the system churns out every year, this comes as a surprise. Either doctors immigrate in search of greener pastures, or end up not practicing. Even though the government has imposed regulations regarding this, the problem still exists.

Thus, it is not only the machinery, it is also the vacancy of posts that pose a problem.

Thus, this ban will prove to be beneficial because our officials will finally come face to face with the actual state of affairs in government-run hospitals.

But before we go any further, I think this ban should be imposed on our former prime minister, Nawaz Sharif, whose wife is currently in London, being treated for lymphoma.

Before this, Nawaz had flown to London for a medical check-up and also had his open heart surgery performed in London. I do understand that the expense of this trip may have come out of his pocket, but being a prominent Pakistani politician, he should set a precedent by adhering to the ban as well.

If this ban is imposed, and Nawaz still flies to London for all his ailments, then the ban will become redundant. The same goes for all politicians. Nawaz has not been the only one to fly to London, as even Imran Khan, Pervez Musharraf and Pir Pagara have done the same in the past.

This in a way creates a negative image of Pakistan's healthcare system. If our leaders don't have enough faith in our doctors and our medical facilities, how can we expect the common man to?

The ban is a welcome addition but let's hope it is put into action and not pushed to the back bench, like quite a few bills that are passed.

Whether the ban will be adhered to in letter and spirit is yet to be seen. But what is certain is that the ban will be a blessing for Pakistan's healthcare system.