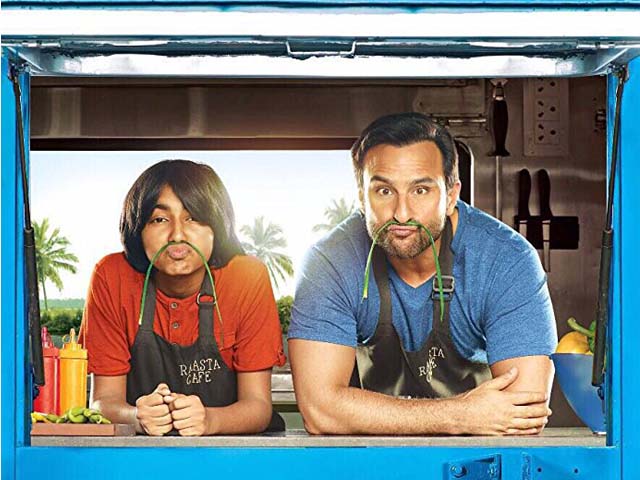 ---
Chef: Will it offer the right amount of flavour?
Judging by Khan's exceptional ability to play emotional roles, it is expected that he'll do justice to his character.
---
Saif Ali Khan's latest appearance comes in the form of a lead role in the upcoming movie called 
Chef
. The movie focuses on the life of a father-son duo where the father is so occupied in making his career as a chef that he is unable to give time to his only son who lives away from him.


Khan plays a successful chef, Roshan, who is seen aspiring towards achieving the coveted three Michelin stars (or more) for a hotel he owns in New York. However, while he is busy preparing sumptuous dishes, his son feels ignored and misses his father's company.




The story depicts the bond that the son, Ary, played beautifully by Svar Kamble, enjoys with Roshan, but is now slowly depleting. This mainly happens because Roshan is unable to visit India due to his official commitments.




Judging by its trailer, the movie is sure to have many father-son heart-to-heart moments. In various scenes, where Ary shows his eagerness and willingness to spend more time with his father, he steals the show with his acting skills.




Being a chef, Roshan spends most of his life inside the kitchen either preparing food for either his customers or creating new recipes. Therefore, lot of MasterChef-style cooking will also be seen during the entire movie which is expected to add production value to the narrative.




Also starring in the movie is Padmapriya Janakiraman as Radha Menon, Roshan's wife. She lives in India with their son and is a dancing teacher by profession. Upon seeing how severly Roshan's absence is affecting Ary, Menon is concerned with her son not getting the love of his father.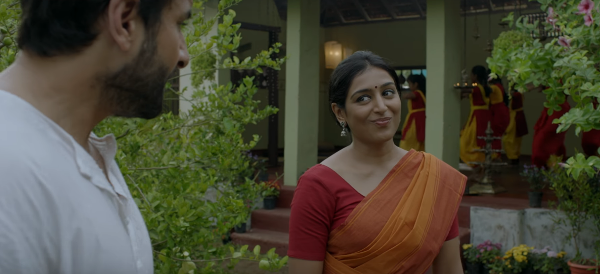 At one point, when Roshan is busy with his work, Radha says,

 "Apne bete ke saath agar koi relationship nahi rahegi, toh teen mission stars bhi kisi kaam ke nahi hain. Khaali paise deke koi acha baap nahi ban jata."

(Your three Michelin stars are not worth it if you don't enjoy a healthy relationship with your son. No man becomes a good father just by giving money to his family.)


The trailer highlights the themes of family, love and companionship. Khan's character will most probably undergo a transformation upon his visit to New Delhi to meet his son. Furthermore, Khan may have opted for this movie since he is the father of a son now, thus he may feel a personal connection with his role.




However, when Roshan decides to head back to New York, his relation with Ary turns sour, since the child does not want to be left alone anymore. In order to fill the void and make amends, Roshan decides to stay back and open a cafe called Raasta cafe inside a moving food truck. The movie could also be seen as an effort to promote the rich, traditional and cultural cuisines popular across New Delhi. The movie also highlights how busy parents do not have as much time for their children and why and how important it is to give them time and love.




Even though it is an official Bollywood remake of Jon Favreau's Chef (2014), the movie will not be able to create a mark if the story is entirely copied and not moulded according to the Indian audience's expectations.

This time around, the directors and producers did not even bother changing the name of the remake like they have for the previous ones.

Will a similar story take the surprise element out of the movie, especially for those who have already watched Jon Favreau's version?


It is yet to be seen if this remake of 

Chef

 will offer more touching and heartfelt father-son moments akin to its original.
Judging by Khan's exceptional ability to play emotional roles, it is expected that he will do justice to his character. Despite his powerful character in the trailer, Kamble's acting skills could be a question mark as he will be seen parallel to a tried and tested actor, Khan.
Let us hope that Chef proves to be as good a movie as the viewer's expect it to be.
All photos: Screenshots
Facebook Conversations
COMMENTS
Comments are moderated and generally will be posted if they are on-topic and not abusive.
For more information, please see our Comments FAQ