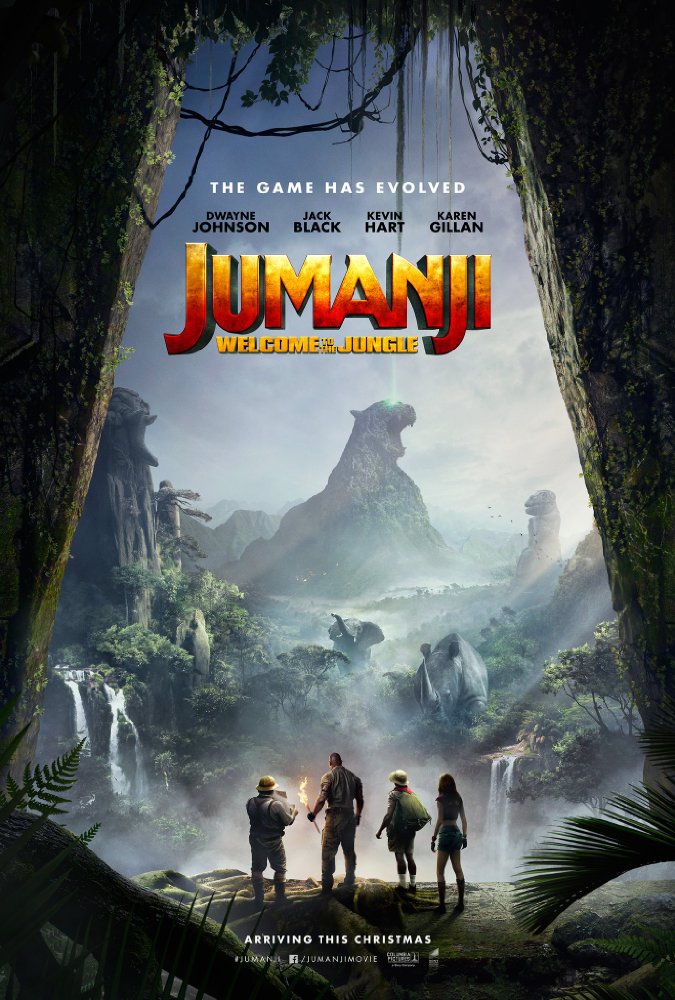 ---
Jumanji returns after 22 years, but with a remote-controlled twist
There's no denying that the original was a flawed film that could benefit from a fresh new face-lift.
---
If you were a kid growing up in the 90s, chances are you saw Jumanji and loved it. Following the story of a sinister board game whose gameplay affects real life, the film was one of the benchmark children films of the 90s and for many people, one of their first introductions to the late and great Robin Williams.

Now some 22 years later, it makes a return in the form of a sequel but there's a twist. Instead of a board game, this one is about a Jumanji videogame which when played, consequently sucks its players into its world and transforms them into the characters of the game.




The film follows a group of four Breakfast Club-esque teenagers – Spencer (Alex Wolff), Fridge (Ser'Darius Blain), Bethany (Madison Iseman) and Martha (Morgan Turner). These four discover this video game in a basement while in detention and unwittingly find themselves being sucked into the game. Moreover, they take on the identities of the characters they have logged on as, who turn out to be played by Dwayne Johnson, Kevin Hart, Karen Gillan and Jack Black.




What's perhaps the most exciting and refreshing part about Jumanji 2: Welcome to the Jungle, (judging by its trailers) is how the film is clearly going for a deft mix of action, adventure and comedy which is something you don't see enough of in children's films these days.

This also explains why the producers lined up a big movie star like The Rock as well as talented funny men such like Black and Hart. It also puts an interesting spin on its predecessor by taking the characters inside the world of the game rather than having it unleashed on the real world. In the month of December, when Hollywood is churning out prestige pictures vying for the Oscars, something like Jumanji will undoubtedly be a welcome respite.




Although the original is a film many people hold in sacred regard simply because of the impact it had on their childhood, there's no denying it was a flawed film that could benefit from a fresh new face-lift. Whether Welcome to the Jungle delivers will be interesting to see.

Jumanji 2: Welcome to the Jungle hits cinema screens December 20, 2017.
Facebook Conversations
COMMENTS
Comments are moderated and generally will be posted if they are on-topic and not abusive.
For more information, please see our Comments FAQ