 ---
Justin Trudeau, Mohammad Bin Salman and Kim Jong Un: Three leaders with the potential to either make or break the world
Two of the three leaders could lead their countries and the world into dangerous disasters while only one give us hope
---
In today's global political scene, we can see three young world leaders from three very different countries, political systems and cultures for which the term 'Greenhorn' could be used.

The three leaders I am referring to are Canadian Prime Minister Justin Trudeau, newly appointed crown prince of Saudi Arabia Prince Mohammad Bin Salman (MBS), and the supreme leader of North Korea Kim Jong Un.

Trudeau, MBS and Kim have each been at the centre of the world stage in recent days, but each for very different reasons.




Justin Pierre James Trudeau

Born on December 25, 1971, Trudeau is the 23rd and current PM of Canada and the leader of the Liberal Party. He is also the eldest son of former PM Pierre Trudeau. He led the Liberal Party to victory in the 2015 federal election, moving the third placed Liberals from 36 seats to 184 seats, the largest ever numerical increase by a party in a Canadian election.

Trudeau has spoken up against President Donald Trump's policies and political rants against immigrants, refugees from Syria, and Muslims in general. He has said that all these groups are welcome in Canada and has gone out of his way to make them feel at home in his country.

He tweeted the following,


To those fleeing persecution, terror & war, Canadians will welcome you, regardless of your faith. Diversity is our strength #WelcomeToCanada

— Justin Trudeau (@JustinTrudeau) January 28, 2017


The PM has made it a point to highlight Canada's multiculturalism and religious diversity. Due to his deliberate outreach efforts, he is immensely popular amongst his people.




Prince Mohammed bin Salman

He was elevated to the position of crown prince and heir apparent to his father last month. At 31, MBS is more than 25 years younger than Prince Mohammed bin Nayef (MBN) whom he replaced. In Saudi Arabia, which is accustomed to the rule of old men, the new royal heir represents a significant generational power shift. Two years ago, MBS had been appointed by his father to the position of defence minister.

MBS is reform-minded for younger Saudis and could be an agent for change to a brighter, more open future. For critics at home and abroad, he is viewed as a dangerous and inexperienced firebrand who could undermine stability and lead Saudi Arabia to unintentional disaster.

He is also a strong advocate of curbing Iranian influence in the Middle East. His defence and foreign policy decisions appear mostly driven by his determination to curb the influence of Shia Iran. The 2015 military intervention in Yemen's civil war, with the Saudis at the head of an Arab coalition, came in response to Iran's support for the Houthi Shia rebels there.

MBS has launched and continued a bloody attack against them in Yemen which has resulted in thousands of civilian casualties (including women and children), the outbreak of cholera, and the onset of famine in the country.

According to the UK Guardian, MBS is reported to have said,

"We are a primary target for the Iranian regime…We won't wait for the battle to be in Saudi Arabia. Instead, we'll work so that the battle is for them in Iran."

The spat with Qatar may also be seen in this context, since Qatar alone among the Gulf states has maintained reasonably amicable relations with Iran.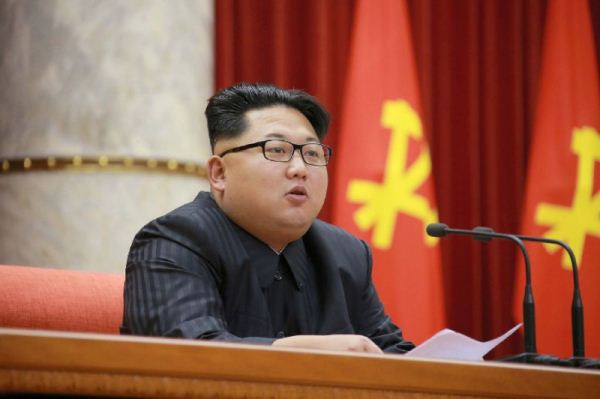 Kim Jong Un

Born on January 8, 1984, he is the supreme leader of the Democratic People's Republic of Korea (DPRK), commonly referred to as North Korea. Kim was officially declared the supreme leader following the state funeral of his father on December 28, 2011.

Kim has followed the footsteps of his father, but with much greater gusto. He has continued to develop his country's nuclear capability and has recently caused great worries for the world by repeatedly test firing ballistic missiles which have an increasing range and accuracy, and which could be used to carry a nuclear warhead.

However, it is interesting to see the reaction of the world to these three leaders.




President Trump has called Trudeau's policies naive and dangerous. Many in the West may also consider them to be so but have not said so outright.

Nevertheless, his policies have resulted in less rather than more tension in his country and do not pose any threats to anybody or the state whatsoever. This is not to say that some crazy person or external group would not target Canada, but government efforts to prevent such an attack are more likely to succeed since everybody has an interest in doing so. This is highly unlike those countries where the governments selectively target religious and racial minorities in their crime prevention efforts.




The current US policy in the Middle East targets Iran as the main enemy, a view shared by MBS and underlies the new geopolitical architecture emerging in the Middle East.

MBS has found a likeminded person in President Trump who considers Iran as the world's foremost sponsor of terrorism. This, and the fact that Trump's envoy Jared Kushner was in Israel recently exploring a trade agreement between Saudi Arabia and Israel, has led to speculation that the Saudis and Israelis may concoct a Palestinian 'peace' agreement, under the US auspices, on the way to forming a united front against Iran.

Iran will not stand idly by in the face of an increasingly bellicose US-Saudi-Israel alliance. It is believed that this may cause Russia and Iran to get even closer.

Independent analysts say,

"A war between Saudi Arabia and Iran is the beginning of a major catastrophe in the region, and it will reflect very strongly on the rest of the world."

The combination of President Trump and MBS is an unsettling one whose possible consequences could be grave.

The US and the West have spent the last 10 years or so assiduously making sure that Iran did not acquire a nuclear weapon, which Iran said they never wanted. However, North Korea has developed a nuclear weapon and ballistic missile capability right under their noses that may eventually have the ability of reaching the US. All this time the world was told that North Korea has a new young leader who is just unsure of himself and is showing off – nothing to worry about.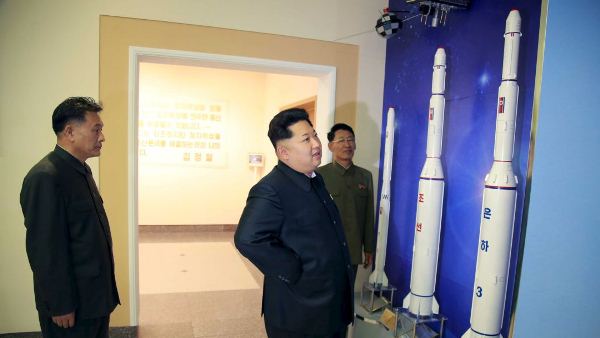 Currently, Jong Un is flexing his muscles and threatening an all-out war in case he is provoked by the US. He may be seen just as irrational and desperate as a suicide bomber who does not care about the consequences of his actions to himself or to others. Unfortunately, the casualties in this case could be in the millions. I guess this is what one gets when you let your prejudices get the better of you.

The US is threatening a severe response but has limited options. Two of the three leaders we speak about could lead their countries into disasters and are a serious danger to world peace. Only one of them (Trudeau) manages to give us hopes for the future.

Perhaps we could also draw some lessons as to which political and cultural system is the most promising, judging from the behaviour of the products of these systems.