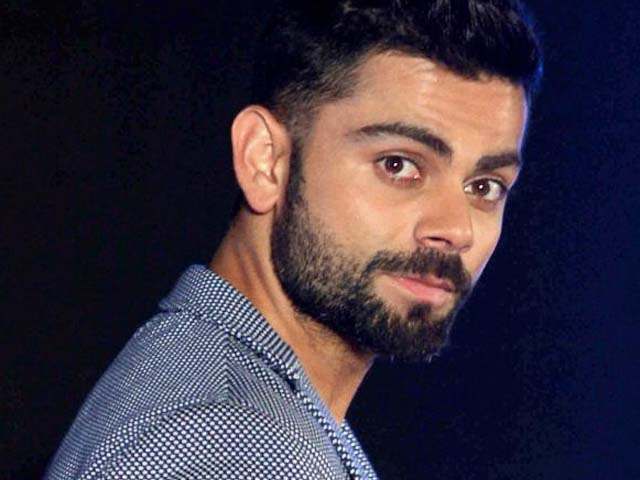 ---
Virat Kohli chose ethics over business and we couldn't be prouder!
Kohli won't endorse products he doesn't consume or considers part of a healthy lifestyle just for the sake of money.
---
Recently, Virat Kohli decided not to renew his contract worth millions with Pepsi due to his views of the product. The announcement came a few days ago in an interview where he expressed his views about Pepsi and many other products which he had endorsed before but would not be doing any longer. 

He is currently ranked number one in T20 cricket and holds an impressive ranking in other formats of cricket too. Currently, he is in his fittest and healthiest form.

According to Kohli, he won't be endorsing products he doesn't consume or consider part of a healthy lifestyle just for the sake of making money. No matter how rich you are, you always want more money, this is a fact we can't deny. Saying no to a lucrative brand endorsement at the highest point of your career is a daring act; more daring than the weights he has been lifting according to his Instagram posts. But someone has to draw the line between business and ethics. As our good old Spider-Man once said, with great power comes great responsibility.




Kohli has a massive fan following around the world and most of his fans are children and young adults. They look up to him and want to be like him in every way. If they see him drinking Pepsi on their screens, drinking Pepsi would instantly become cool for them. Now you can imagine the havoc it would wreak on their growing bones; how could they grow up to be strong like him with those weak bones?

Celebrities have the right to endorse brands and earn during their peak years, but they are also burdened with enormous responsibilities. People listen to them and their messages, and want to be exactly like them. The youth are not the only vulnerable consumers as adults also become susceptible to this marketing gimmick when it comes to their favourite celebrities. I recently happened to watch a few morning shows where they were promoting whitening injections. They called some celebrities who were endorsing these injections and the relevant doctors.



Morning shows have massive female following of almost every age. Their hosts are the new trendsetters. If they tell people there is something wrong with their natural complexion that could be cosmetically fixed, they are sowing the seeds of insecurity in the minds of millions. They should select their content carefully and should always be wary of the impact their voices have.

Sanam Jung is a new mommy and we all adore her. But the constant talk about her post-pregnancy weight is unhealthy, especially for the new moms out there. They have enough to deal with as it is, from getting used to a new lifestyle, to a new body without having people body shame them most of the time. I like Jung's honest confession about her weight struggles as the post-pregnancy weight struggle is one of the core causes of post-partum depression. If the celebrities we love show some acceptance and realistic standards, then it might help us create a healthy mind-set.

When we are talking about endorsements, it is important to mention our beauty and lifestyle bloggers. We follow these blogs for expert advice and styling tricks which we expect to be neutral. On the contrary, here it has become a way to promote things commercially, while ignoring the needs of the consumers. The unfortunate thing is that seldom is there a disclaimer stating when a certain post is sponsored. All we get is 'this celebrity is spotted wearing this brand' and it is not as innocent and accidental as it is presented to be. Now, we respect their right of doing business, but taking care of ethics won't cause any harm. Amiriat is the only fashion blogger so far who comes up with honest posts.

We expect more celebrities to break away from the web of consumerism and make brave decisions like Kohli.