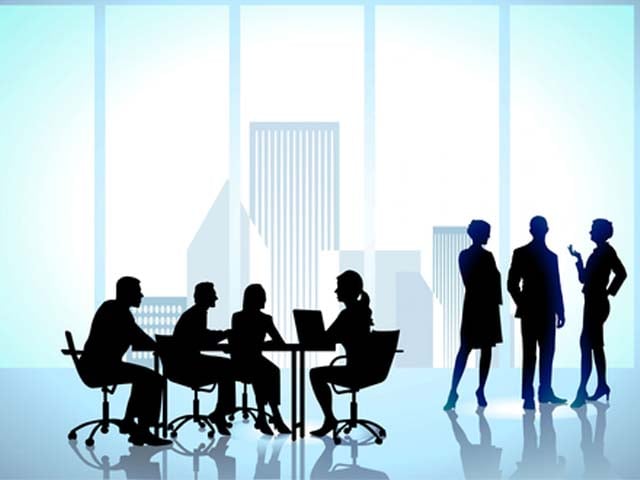 ---
Millennials and their "my life, my rules" approach
Nearly every youngster I have talked to is more interested in sakoon (relaxation) than working hard.
---
I started out early in the corporate world and I think that's one of the reasons why I've always been motivated. But before I detail my torrid experience with Pakistan's burgeoning youth, let me state for the record, these views do not represent all the youngsters in the country. This article is merely a reflection of what I have encountered in the field.

When I began my first internship during my O' level days, I did the usual; hang around the office at times, Facebook a lot and extensively read up on European football. I basically enjoyed myself, but there were some things my boss never tolerated; not completing my assigned tasks, making excuses, being late to work or violating the decorum in any manner.

Those thoughts were permanently ingrained in me, and I lived by them. Once I was given the extremely ardent task of replicating the Yahoo homepage in html (it was living hell for a 15-year-old) and it got so bad that I eventually broke down in tears.

But I pulled myself together, researched, completed the task on time and never looked back. I didn't complain to my boss nor did I stop my internship.

A few years later, I started a business and it eventually grew into a small but resourceful digital marketing company called WonderWorks. When it was time to hire fresh talent was when the tough part began. I had worked with writers before, but that was primarily freelance and this was the first time we had to hire someone in our scantily clad office, which was still working from my house.

We started with a graphic designer and though I was extremely impressed by his abilities, I was also equally appalled with his professionalism. Considering that most of our employees were part-time students, I took extra care in insuring that they had an extremely flexible schedule and gave them the entire month off for their finals.

I was expecting a few full-time employees after their graduation, yet I was horrified at what happened next. I asked our designer to come in after a lengthy break, which he promised to, during which work had piled up and we were stretched to the maximum.

I began waiting for him at around noon; his phone was switched off and he wasn't responding to any of my messages.

By 3pm, I was livid and when he finally showed up at 5pm, I wanted to scream.

His excuse was,

"Mujhe family kay sath Taxila jana parha."

(I had to go to Taxila with my family).

If it was for an emergency it would be understandable, but a joy trip in the middle of the day? I didn't get it. I didn't understand why this generation was so entitled. Was it just me? Was it just the people I was coming in contact with? I didn't know. But one thing I did know was that millennials have been boxed into the generation of the selfish category, and this was just my first experience.

However, this wasn't the piece de resistance. That came the next working day, where upon asking where he was, I got a response saying,

"Abhi bohat garmi hai, mein shaam ko aaon ga."

(It's really hot right now; I'll come in the evening).

Unbelievable, I thought whilst breaking a couple of pens on my desk.

He finally showed up in the evening, did work for one or two hours, before claiming,

"Mein thak giya hoon, mein ja raha hoon."

(I'm tired now, I'm leaving).

I argued that this sort of behaviour is unacceptable and you cannot just come and go as you please.

Then came another bombshell:

"My life, my rules, I will come on my own time."

Safe to say, I fired him.

Besides the graphic designer, I witnessed some other atrocities. A writer missed deadlines every time we had a project due and he would switch his phone off in order to evade communication. This was a recurring trend and when I was on the hunt for designers, I interviewed several people but chose one applicant, who despite being offered a very generous starting salary, declined saying he had other commitments, aka lack of time.

Nearly every youngster I have talked to is more interested in sakoon (relaxation) than working hard. Where does this come from and why are undergraduates behaving like this? It could be because sometimes, they have very unrealistic market expectations. It could be other reasons too, but either way, a major change in thoughts and a reality-check is needed for upcoming professionals.

To all the upcoming professionals, remember that hard work takes you everywhere – don't take it for granted.