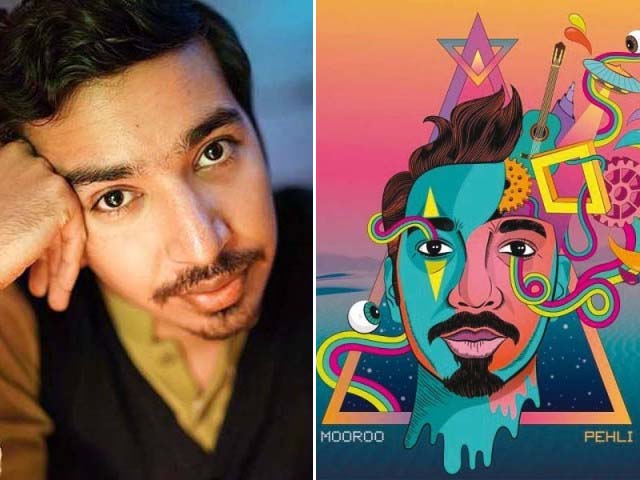 ---
Mooroo: Cool is mass marketed, quality has to be found
It doesn't matter which part of Pakistan you grew up in, you feel what he's saying.
---
YouTube is the most prominent source of consuming entertainment. In this post-cable era, YouTube is the chief provider of quality content on a regular basis. I find myself lost in its inter-web for hours. Occasionally I find a channel that really hits the right spot and I find myself binging all its videos in a marathon that can last for days.

Namely: The Nerdwriter, How It Should Have Ended, and Casey Neistat are a few channels that I could sit back and watch for hours. They're talented people with great ideas and excellent execution. If I had to make a top 10 best YouTubers list, I hardly think any Pakistani channel would make it on there.

Cue my moment of truth!

A few weeks ago I came home and saw that my brother and best friend (who also is our roommate) were obsessing over a YouTube video.

"Dude, yeh check kar!"

(Check this out).

My brother said to me and shoved his phone into my face. A Pakistani guy with a short beard and moustache spoke to me about the music he had created.

"What is this?" I said and I gave his phone back to him.

"Pakistani artists cannot make quality YouTube videos," I gave my verdict and walked out.

A week later I was using my brother's iPad for some light browsing when I accidentally clicked on a video.

The video opened up with that same Pakistani guy dancing horrifically underneath the title of his video. Soft R n B played in the background and the scenes shifted. I grunted slowly and minimised the video and began looking for another video to watch.

Then he began speaking.

"I live in Karachi," he said. "And out of all the cities in Pakistan, Karachi has the most amount of movement."

The video cut to an aerial shot of the city overlooking a busy traffic interaction and flyovers. A time lapse of the buildings and cars followed and the music became hauntingly present.

I maximised the video again and put on my headphones. I watched all nine minutes and 15 seconds of it. And then I restarted it and watched it again. I was shook.

A Pakistani YouTuber?! Could the myth be a reality?

I shuffled through the channel's videos and watched a few more. I smiled, I laughed and I was moved.

Mooroo is the best YouTuber in Pakistan.

That was my verdict after I binge watched his channel. His vlogs make the city I grew up in look like the metropolis it deserves to be. It not only highlights the vibe of the city, but it makes you feel like you're there. As an expat, that feeling alone is worth my view.

His skits are funny. His comedy is genuine. His monologues are heartfelt and honest. His art is himself. His vlogs are tiny little movies. His visuals are stunning and his ideas are never endingly brilliant. He is original in a world of copycats and plagiaristic celebrities.

I went on and Patari-ed Mooroo's music. What I found was an array of musical gems hidden under his name. His album Pehli was a treat to listen to. The ambiance, the sonic and the lyrics all moulded perfectly together into a 45 minute album that has been playing on repeat for me. Good original Pakistani music? Am I living in the early 2000s again?

It's been pouring nonstop for four days here in Toronto, and jamming out to his music in the car while the raindrops spattered the hood gave me pure ecstasy. It isn't easy for me get excited about music anymore. Most of the desi songs that come through to me are backhanded Bollywood songs that all sound the same. Listening to original music of such competence apart from Coke Studio was a treat.

Mooroo has taken a formula that the elites of YouTube use, and spun it on its head. It's not widely different from the works of Casey Neistat and his music is just as independent as Boyce Avenue's. But it has the Taimoor Salahuddin stamp on it. The Pakistan-iyat. His skit game surpasses most of the popular artists such as Sham Idrees and Zaid Ali and yet he gets merely half the recognition as them.

Cool is mass marketed, quality has to be found.

He puts in the forefront the culture we all grew up in as Pakistanis. It doesn't matter which part of Pakistan you grew up in, you feel what he's saying. You laugh with his jokes. It isn't more evident than in his famous skit Saas aur Bahu.

Mooroo is an art-house. He deserves the praise and he deserves the virility. Artists like him sprout up very rarely in Pakistan, and when we see that they have, it is our job as consumers to capitalise. In an almost non-existent art culture, Mooroo is setting trends and broadening horizons. Follow him and not only be entertained, but feel entertained.


For the quality of the song and the ideas in the video. Very reminiscent of Coldplay's 'Strawberry Swing'. All praises!



For its honesty and humour. Nothing is edited, it's pure and informal.



For its cinematography and wide angle shots of Karachi. Amazing creativity!



For its consistent quality like its part one.



For showing the correct perspective of a young travelling Pakistani. For following it up with a great video and for using the creativity and experience he has and encapsulating it in a trip that every young person longs to have.
Facebook Conversations
COMMENTS (2)
Comments are moderated and generally will be posted if they are on-topic and not abusive.
For more information, please see our Comments FAQ