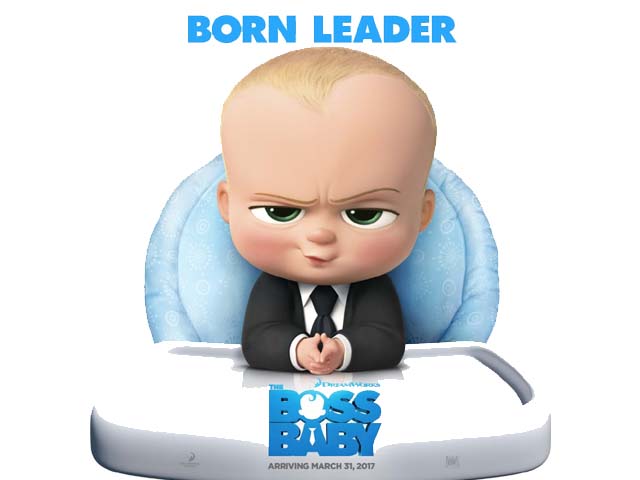 ---
The Boss Baby: Forgetful and predictable
Its convoluted story is just too weak to capture the interest of anyone but small children.
---
The addition of a tiny new member to a family is bound to change the dynamics of a household. A new-born demands a lot of adjustment from everyone, and this change can often be particularly hard on the firstborn who goes from being an only child to an elder sibling who is no longer the centre of his parents' world.


That's the predicament that befalls Tim Templeton (voiced by Miles Christopher Bakshi), a seven-year-old with an overactive imagination, whose life changes with the arrival of his baby brother.




The titular Boss Baby (Alec Baldwin) shows up at the Templeton house and immediately takes up all of his parents' (Jimmy Kimmel and Lisa Kudrow) love, time and attention, leaving Tim feeling ignored. The newcomer instantly has his parents "wrapped around his chubby little finger", much to the chagrin of his older brother. The peculiar baby wears a suit, carries a briefcase, and as Tim soon realises, can talk like an adult.




It turns out that the bossy toddler is actually a middle management employee at Baby Corp, and has been sent to the world on a mission to stop rival Puppy Company from launching their newest puppy, as the adorable little canines have been stealing the babies' share of love.




With each preposterous plot development, The Boss Baby moves away from its sibling rivalry premise and instead focuses more on its babies-versus-puppies mission storyline. And that's precisely how the movie ends up losing its way. The film wanders from its relatable basic premise and ventures into a bizarre universe that it jumps through hoops to make sense of. The result is more tiresome and predictable than amusing or exciting.




The Boss Baby draws its core inspiration from author and illustrator Marla Frazee's 2010 picture book of the same name, but then struggles to sustain its charm. Director Tom McGrath (who has previously co-helmed the Madagascar series) has created an animated adventure that tries to please its younger audience with silly slapstick while it makes the effort to amuse grownups with corporate management humour and pop culture references. But its convoluted story is just too weak to capture the interest of anyone but small children.

The voice cast, though competent, doesn't bring anything memorable to this mediocre animated comedy. Baldwin is the only one who really stands out; both his style and character remind you of his 30 Rock, Jack Donaghy days. Bakshi is charming as the Boss Baby's older brother. But Kimmel and Kudrow give unexceptional performances here; although that might be because the material they have to work with is unexceptional to begin with. Furthermore, also on hand is Tobey Maguire, who provides the voice for adult Tim and is amicable but bland as the narrator of the tale. Even the generally remarkable Steve Buscemi is forgettable here as the Puppy Company CEO antagonist.




Ultimately, this DreamWorks feature doesn't have the magic of Disney or the emotional resonance of Pixar. However, it will keep younger viewers occupied with its colourful animation and silly fun for 90 odd minutes while giving their parents the occasional chuckle on its way to its predictable conclusion.