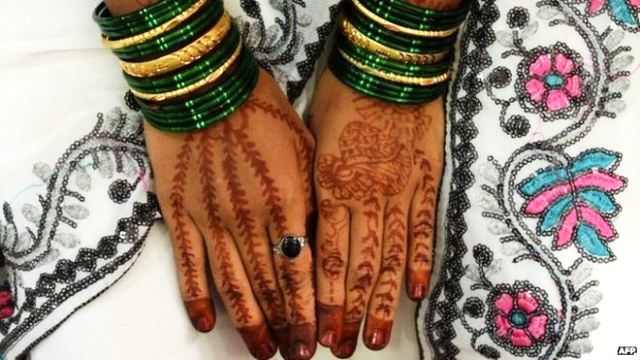 ---
Madiha's only crime was that she was unable to bring a motorbike in her dowry
Two months after the wedding, her husband Amir and his family doused Madiha with petrol and set her on fire.
---
Madiha was a 22-year-old girl in Gujranwala who had just gotten married. You know how it is for newly-wed girls; the apprehension, the stress of adjusting to a new home, the worries about making everyone like you and leaving your family behind.

For Madiha, these worries became small compared to the horror she ended up facing.

Her husband, Amir, would beat her regularly. Madiha's crime? She was unable to bring a motorbike for Amir in her dowry. Two months or so after the wedding, Amir and his family doused Madiha with petrol and set her on fire. She died within a short period of time.

A 22-year-old newly married girl doused in petrol, killed for greed. Killed for something that was beyond her control and her doing.

In 2015, in Khyber-Pakhtunkhwa (K-P), a man shot dead his former fiancé and nine of her relatives over a dowry dispute. The family had refused the demand of the man's father for a residential plot in the dowry settlement.

Across the globe, Pakistan, India, Bangladesh and Iran are one of the few countries where the highest numbers of dowry deaths are recorded. Pakistan kills about 2000 women per year over dowry. Despite the clear laws in the 1976 Dowry and Bridal Gifts (Restriction) Act, Pakistani families come up with very creative ways of killing their daughter-in-laws. One girl was forced to consume poison. There is the involvement of throwing acid, oven-explosions, drugging and petrol dousing. So many of these are termed as 'accidents' and so many perpetrators are on the run from the law. What happens to them eventually? Are they ever caught? Are they ever brought to justice? We will never know.

It is therefore commendable of Jamaat-e-Islami (JI) lawmaker, Rashida Riffat, to have tabled the bill for a complete ban on giving and taking of dowry in K-P. The Pakistan Tehreek-e-Insaaf (PTI) government had promised to support the bill and this month, the bill was approved. The law restricts the value of gifts to the bride or the family to Rs10, 000. It is also illegal to force a girl's family to give dowry or presents of any kind for the sake of marriage. If they do, there is a prison term (two months) and a fine of Rs300, 000.

So beware, greedy in-laws. If you dare want dowry in K-P, you'll end up paying a heavier fine to the police!

The law also restricts a spending budget on wedding ceremonies which is also a welcome step. Many people, to keep up with the Joneses, stress girls' families to subscribe to a certain standard of weddings due to which parents and families come under immense financial and social pressure. Families spend their entire lives' treasures on just a few weeks of frivolity and superficiality.

Other provinces must also adopt such bills since this will help hinder crimes against women, since it is a country-wide problem. Dowry is used as a tool to manipulate, harass and intimidate women and their parents. This idea that a girl will not be respected if she does not bring X or Y amount of dowry is wholly antiquated and should be done away with once and for all. Kudos to the K-P government for taking a brave and strong step. This will surely send a message to many families who have reprehensible ideas about marriage and treating women as commodities rather than human beings.