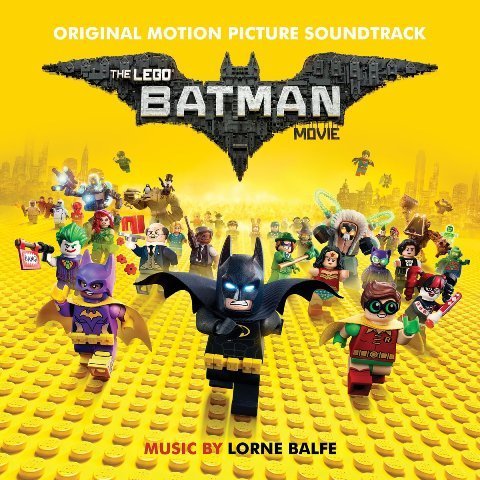 ---
Will The Lego Batman Movie surpass DC Comic's Batman v Superman?
Even though we have seen Batman in so many incarnations already, this Lego persona still feels fresh and fun.
---
The Academy may not have given the film its proper dues – and yes, some of us may still be a tad miffed about this major award show injustice – but the fact remains that The Lego Movie (2014) was downright awesome. Both joyous and thought-provoking, the wildly entertaining animated romp ushered us into the zany Lego realm. Now, three years later, we finally get the chance to revisit Lego Land in the spin-off instalment The Lego Batman Movie. 

The flick is centred on the character of The Dark Knight (voiced by Will Arnett) and its trailer promises an amusing adventure in Gotham City.

As per the prevue, Bruce Wayne's trusty butler, Alfred Pennyworth (Ralph Fiennes) is concerned about his lonely lifestyle and urges him to raise the young orphan he adopted (Michael Cera), just as Batman squares off against his old nemesis, The Joker (Zach Galifianakis).

Off the bat, the project seems quite amusing; the ribbing of the superhero franchise in particular is entertaining. But by the look of it, the film (obviously) lacks the novelty of its predecessor. Since we're already familiar with the world of Batman, the masterminds behind The Lego Movie, Phil Lord and Christopher Miller, have created such a (surprisingly) interesting, detailed world and filled it with so much excitement and joy that the follow-up doesn't seem as imaginative as the original. Still, their efforts do give director Chris McKay a uniquely fascinating universe to explore.

And even though we have seen Batman in so many incarnations already, this Lego persona still feels fresh and fun. Based on the few glimpses we've had of the film so far, it is very likely that The Lego Batman Movie will be better than the recent DC Comics films, like Batman v Superman: Dawn of Justice and Suicide Squad – simply because almost everything is better than Suicide Squad.

So far, it certainly looks smarter and wittier than the latest DC offering. Here's hoping the film lives up to its potential.