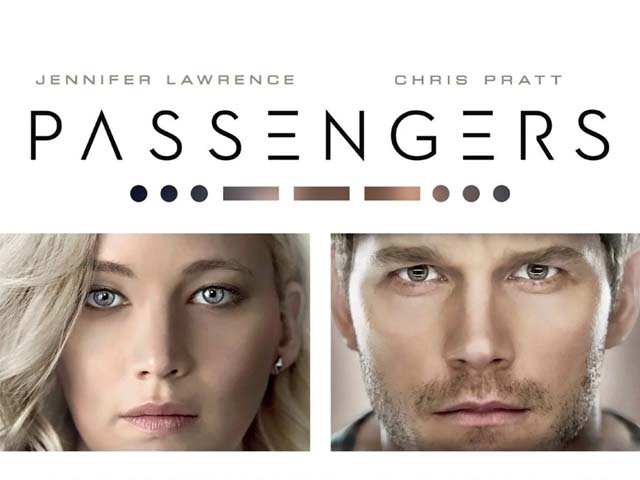 ---
Passengers: An absurd cliche of a film
At times, Passengers feels like Titanic. In space. Only way worse.
---
Why do good actors choose bad projects? That is the biggest mystery that runs through Passengers, a clunky sci-fi vehicle that can neither justify nor make the most of the star power at its helm.


The film is set aboard the Starship Avalon, an interstellar star-liner that is on a voyage from an overpopulated earth to the colony world of Homestead II. Its 5000 passengers and 258 crew members are in hibernation, and are set to spend 120 years in suspended animation before they are awakened upon reaching their new home.




But a malfunction brings one passenger, the mechanical engineer James Preston (Chris Pratt), out of hibernation 90 years too soon, leaving him stranded and alone on the ship. His only companion is an android bartender named Arthur (Michael Sheen). James comes across the sleeping beauty, journalist Aurora Lane (Jennifer Lawrence), and struggling with loneliness, makes the hard decision to wake her up. But he doesn't tell her he is the reason she is awake, instead he blames it on the hibernation pod failure.




This secret looms over the proceedings, and Passengers promptly collapses under its implications. While you do empathise with the morally difficult circumstances that James finds himself in, the story unfolds in a way that feels more creepy than romantic. The movie doesn't have the guts to delve into the intensity and heartache that the setup demands and instead settles for absurdity and clichés.

At times, Passengers feels like Titanic in space, only way worse. Plot holes abound; there are issues that the film doesn't even try to make sense of. Things are either left unexplained or are downright unexplainable.




As for the cast, while their individual performances are serviceable, Lawrence and Pratt lack on-screen chemistry and mostly seem to be there for their overinflated paycheques. And even though Sheen is quite charming as James's robot friend, the dull script doesn't give his character anything original to say or do.




The premise at its core – a man stranded on a spaceship – is promising, and in the hands of a better filmmaker, this theme could have led to an interesting, compelling exploration of loneliness, love, survival, and sacrifice. But director Morten Tyldum and screenwriter Jon Spaihts emphatically falter in their attempt to create affecting drama here.

Passengers starts promisingly, then veers into disturbing territory before lurching towards a preposterous, nonsensical climax, and ultimately leaves you feeling uncomfortable and underwhelmed.