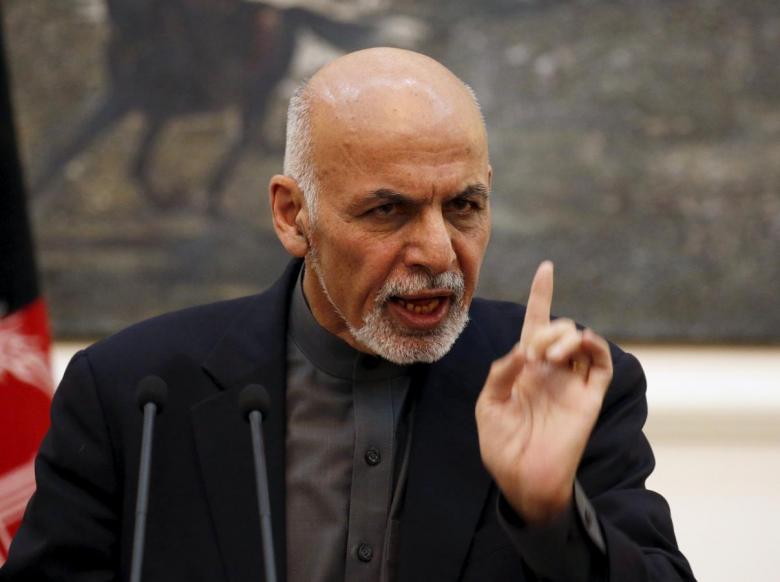 ---
What is Afghanistan's problem?
Analysts view Ghani's statement as an attempt at saving face after his failure to control terrorism in Afghanistan.
---
On Monday, the Afghan President, Ashraf Ghani, once again blamed Pakistan for the terrorist attacks in his country. The blame stemmed from a presidential statement following the Kabul terrorist attacks when Pakistan's Chief of Army Staff, General Qamar Javed Bajwa, called President Ghani. Despite the Pakistani Chief of Army Staff's offer to share intelligence and cooperation with Afghanistan, in order to curb terrorism in the region, the president blamed Pakistan for the terrorism in his country claiming that the terrorists were trained in Pakistan.

Afghanistan has been going through a period of transition since the United States' (US) invasion post 9/11, when the US and its allies ousted the Taliban. The US blames the Taliban for not only terrorising the Afghans, but for exporting terrorism across the world. Although, the US claims that they have defeated the Taliban and al-Qaeda in Afghanistan, in reality most of the rural areas of Afghanistan are still ruled by the Taliban. They attack Afghan security forces regularly and the recent attacks are a part of the outbreaks initiated by the Taliban after their ousting from Kabul.

Similarly, Pakistan has also been a victim of terrorism since 9/11. Not only in the rural areas of FATA and Balochistan, but urban cities like Karachi and Peshawar have faced their brunt of terrorism as well. To curb this terrorism, Pakistan conducted many military operations in all Taliban safe-havens, rural and urban. While this activity has now been brought somewhat under control by the Pakistani security forces, Pakistan still has a long way to go in order to completely eradicate terrorism from her soil.

Before playing the blame-game, as was done by President Ghani, it would be apt to deduce where these terrorist hideouts really are; is their safe haven in Pakistan, Afghanistan, or elsewhere?

There is no doubt that, in the past, Pakistan did provide a safe haven for terrorist organisations in FATA and Khyber Pakhtunkhwa (KP) especially in North Waziristan and Swat. However, these organisations have been eliminated by the Pakistani security forces through operations Zarb-e-Azab, Rah-e-Rast and Khyber II.

At the beginning of operation Zarb-e-Azab, Pakistan had offered to either launch a similar operation in Afghanistan near the border or to close its border during the operation so that the terrorists operating within would be unable to flee to Afghanistan. Unfortunately, the Afghan and US security forces operating in Afghanistan turned a deaf ear to Pakistan's suggestion. After the operation, all terrorists that were residing in these areas fled to Afghanistan and took shelter near the Pakistani border. They then made the Afghans that resided there evacuate, after which they launched attacks on both sides of the border (Afghanistan and Pakistan). These terrorist organisations now have a safe haven in Afghanistan, from where they have been operating against both countries.

Pakistan now has to stop the attacks that stem from Afghanistan and implement a border management system. In order to achieve this, Pakistan has offered to share mechanisms and intelligence with Afghanistan. The present Chief of Army Staff isn't the only one to have offered his loyalty; former Chief of Army Staff, General Raheel Sharif, also presented the same offer to Afghanistan in Davos during the World Economic Forum to combat terrorism. But instead of taking up Pakistan's offer, Afghanistan's president always finds shelter in the blame game, which has brought nothing but destruction to both countries.

This is not first time that Ghani has blamed Pakistan. He has done so at the Heart of Asia conference, among other world forums.

The analysts are under the impression that Ghani, who was the blue eyed boy for both the US and Afghanistan, has lost their confidence, while there are many like the ex-Afghan intelligence chief, Amrullah Saleh, who have openly threatened Ghani's government over the Pakistan problem. They organised a protest in Kabul last week against Pakistan and have besieged the Pakistani embassy in Kabul after the attack. The analysts view Ghani's present statement as frustration, as well as an attempt at saving face after his failure to control terrorism in Afghanistan.

In light of Russia's recent activities in world affairs like Syria and Palestine, the world's unipolar status has ended. Russia is now aligned with China, challenging the US – a new cold war has begun.

Pakistan, China, and Russia had a meeting about Afghanistan in which they agreed to bring the Taliban to the negotiation table for long-lasting peace in Afghanistan. However, the Afghan government neglected to acknowledge this meeting on the plea that she was never invited.

Now considering the facts mentioned above, there is no space for Pakistan or Afghanistan to point fingers at each other. The need of the hour is for them trust one another, create proper mechanisms for border management to monitor terrorist activity, as well as share intelligence information to counter terrorism. Otherwise, the region will turn into another war zone, which will not end well for anyone.