 ---
The good, the bad and the ugly of Pakistani dramas in 2016
Something about Mann Mayal's whacky story resonated with a large fragment of the audience. But I didn't...
---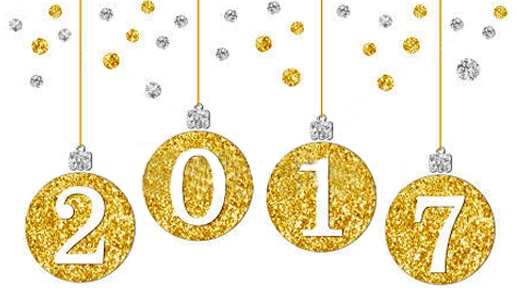 This year's Pakistani dramaverse was filled with a lot of unlikely hits and misses. While some storylines I expected to be worth the wait were substandard, there were many others that performed
exceedingly well. Our storylines this year also proved that Pakistani audiences are maturing and the drama market is the best way to reach into the very core demographic of the Pakistani household.


Udaari

This show was a powerful crime-drama that highlights the crucial issue of sexual abuse in the country. The drama entails a cast full of stars such as Ahsan Khan, Urwa Hocane, Farhan Saeed, Samiya Mumtaz, and Bushra Ansari playing key roles.

The plot follows Meera (Urwa) and Zebo (young Zebo played by Arshia Mehmood and adult Zebo played by Hina Altaf Khan) as they escape their socially and economically difficult life and make way to the big city to leave the past behind and find happiness.

Ahsan Khan masterfully plays the role of a paedophile, Imtiaz, who sexually assaults little Zebo and gets attacked by her mother (played by Samiya Mumtaz). His role was as powerful as it was controversial and garnered him a lot of attention as well as critical acclaim.


Preet Na Kariyo Koi 

Set in old Lahore, Preet Na Kariyo Koi revolves around the story of a headstrong, impulsive, romantic young woman named Shagufta Shehzadi (played by Hira Salman). Macho and bad-tempered, Shams (Ahsan Khan), is Shagufta's romantic interest, who is nothing like her simple, kind-hearted fiancé, Ilyas (Hasan Noman).

Hassan's inner Lahori accent is absolutely adorable and Hira does a great job in bringing likeability as well as a certain frustration to her role.

Directed by Ehteshamuddin (who also directed Actor-in-Law and Udaari), the cinematography is breath-taking and the romantic view of the rural landscape is quite interesting to watch. The play's soundtrack was also a big hit and Ehteshamuddin's unique perspective on Pakistani culture often stole the show from the actual storyline.


Sange Mar Mar

Armed with a powerfully melodious and poignant soundtrack, Sange Mar Mar is set in the valleys of Swat, Khyber-Pakhtunkhwa as it examines the intricacies of two families that have been embroiled in a feud. The drama also highlights themes of domestic abuse and that dastardly concept of 'honour' that is responsible for killing many women and men in our country.

The drama stars Sania Saeed, Kubra Khan, Uzma Hassan, Najiba Faiz, Omair Rana, Mikaal Zulfiqaar and Nouman Ijaz. The plot follows the family of Gulistan Khan (Nouman) who loses a son to honour killing and in a 'barter' set by a Jirga, marries off his already married son, Safiullah (Omair) to the killer's sister (Kubra Khan).

Every actor's performance is excellent and the writing is exceptional as it depicts how the cycle of domestic abuse can be broken if people in power decide to change the dynamic.


Khuda Mera Bhi Hai

Ayesha Khan stars as Mahi – a headstrong, capable young woman – who marries Zain (Syed Jibran) and has a child that is born with both male and female genitalia, aka a hermaphrodite. The theme is powerful and also discusses acceptance of the transgender community.

Tipu, who plays the role of a transgender named Bubbli, has done a fantastic job in performing such an emotionally powerful role. Ayesha Khan, Marium Saleem Nawaz and Irsa Ghazal have also performed exceptionally in their respective roles. The story is very well written and the script is balanced in a very empathic way. You feel for the villains as well as the victims.





Gul-e-Rana

The show follows the eponymous character played by Sajjal Ali who has to move into her uncle's house with her mother and sister after their father passes away in a tragic accident. The drama, while equipped with powerful actors, failed to make the impression it needed, considering its languid storyline and pace.

Feroze Khan plays Gul-e-Rana's cousin who is rude and abusive. He forcibly marries her and keeps her captive while he romances his other cousin. The lack of a believable storyline ruins this already confusing story.


Zara Yaad Kar 

Though popular among many, Zara Yaad Kar's horrendous self-righteous, self-sanctimonious lectures and messages were enough to get your eyes rolling out of your sockets.

The show focuses on the Madonna-whore complex to the hilt. The moody, 'selfish' wife, Mahnoor (Sana Javed), plans to leave her husband Hadi (Zahid Ahmed) for another man who is a conniving con artist, Waqar (Yasir Mazhar). This, however, does not stop Hadi from continuing to love her. Meanwhile, a neighbour, Uzma (Yumna Zaidi) develops feelings for Hadi but Hadi rejects her as he was still married to Mahnoor. As the plot moves forward, Mahnoor decides to go back to Hadi (half-heartedly) because Waqar is caught and imprisoned (talk about a lame plot!). But in order to remarry Hadi, Mahnoor has to get a Halala Nikkah done and decides to marry a servant for a day. However, Hadi refuses to marry her as he realises that she is half-hearted about the reconciliation. So she ends up being married to a servant named Umerdeen.

Some of the dialogues and scenes in this play are absolutely mind-boggling. In one of the scenes, Mahnoor's mother tells her daughter about how men do a favour to women by marrying them.

Umm, seriously?!



Mor Mahal

Starring Uzair Jaswal, Meesha Shafi, Sania Saeed and Hina Khawaja Bayat, Mor Mahal was the magnum opus of the year. Flaunting opulent sets and breathtakingly royal costumes and attires, the play was set in a bygone era of hundreds of years ago. While the female protagonists of Mor Mahal are fierce and powerful in their depiction, and the performances by all other actors in the play were quite masterful, the drama failed to make the impact it was expected to.


Mann Mayal

Mannu, played by Maya Ali, is a young girl who falls in love with her tutor, Salahuddin (Hamza Ali Abbasi), who is not ready to marry her as he feels he's not good enough for her financially and professionally. He encourages Mannu to marry Mikael, who is well-off and comes from a rich family. Mannu decides to follow Sallu's advice and marries Mikael. Soon after their wedding, Mannu finds out that Mikael is an irresponsible, drunk gambler who doesn't care about anyone but himself. During the next what seemed like a thousand episodes, Mannu has two kids, goes crazy, and gets emotionally and physically abused by Mikael.

Sallu, on the other hand, suddenly becomes rich and decides to become Mannu's guardian angel. And as if these plot twists weren't enough, a new character, Jeena (Ayesha Khan), comes in and falls in love with Sallu. Her famous dialogue, "mere toh maa baap nahin hain" (I don't have parents), becomes her get-go dialogue for when she wants to attempt emotional blackmail.

Saying that Mann Mayal had a lot of fans would be an understatement. Hence, every time I wrote anything against the show, fans would come after me with their pitchforks. Something about this whacky story resonated with a large fragment of the audience, and while I do not understand why, it is my dearest hope that it was only the pretty faces and not the justification implied-domestic-abuse storyline.

https://www.youtube.com/watch?v=PLVO047_wvY