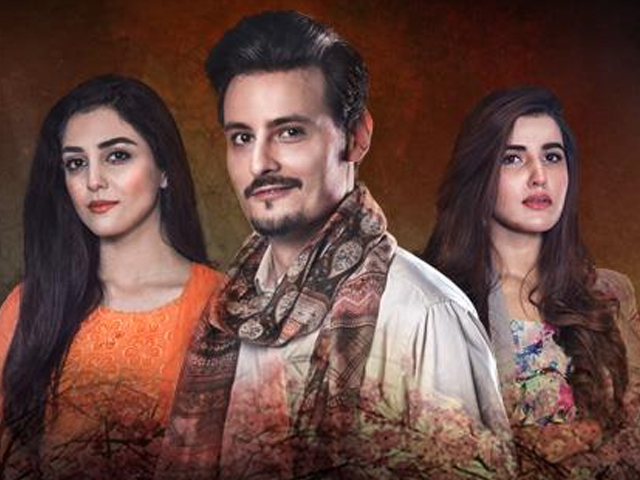 ---
Why are dramas like Sanam dehumanising mental illness?
Ayla is an ill-thought out character that the writers have no interest in humanising.
---
In this recent most episode of Sanam, Ayla (Hareem Farooq) has finally spoken to lawyers and has insisted that she was subjected to mental torture by her husband, Harib (Osman Khalid Butt) and also is trying to convince Shehroze (Emmad Irfani) into marrying her so she can make Harib jealous. Okay. That's a lot of weirdness.

Harib and Shehroze have cleared up their misunderstandings – and Shehroze and Aan meet each other at the breakfast table. Yes, Aan brings Harib breakfast every day. More weirdness.

To top it off, Aan lectures Harib about how he was responsible for Ayla sending the divorce papers. Boundaries are an unknown concept to most characters in this play.

But boundaries aren't the most problematic part about Sanam. The most problematic part about Sanam is how it humanises the 'other woman' (Aan) and how it seems to tell audiences to look at how the poor husband suffers because the wife is mentally ill. Is it really the best way to talk about mental illness? Or at least depict characters that suffer from mental illness?

No doubt it is harrowing and a terrible ordeal to face but given how the past episodes have been going on and how they've shown Ayla to be a scheming, lying mastermind as well as a paranoid spouse, they haven't at all managed to speak about what Ayla's perspective of the world is.

How does this affect her? And what's going on in her head?

Usually people who go through mental health troubles are also suffering from personal distress. For example, if Ayla truly believes that her husband is lying and cheating, she would honestly be distressed. But we don't get to see that on screen – instead we see a shouting, stomping, yelling, manipulative Ayla making everyone miserable.

While Hareem Farooq has done a remarkable job in portraying Ayla with there being no false note in her performance, it's an ill-thought out character that the writers have no interest in humanising. Aan, who is also extremely effectively played by Maya Ali, is depicted as the real heroine, the saint, the healer.

However it has only been six episodes, so let's see if the play takes a different direction and starts unraveling Ayla's character to show she is just as human – a fairly flawed one, indeed – but a human being nonetheless.
Facebook Conversations
COMMENTS (6)
Comments are moderated and generally will be posted if they are on-topic and not abusive.
For more information, please see our Comments FAQ