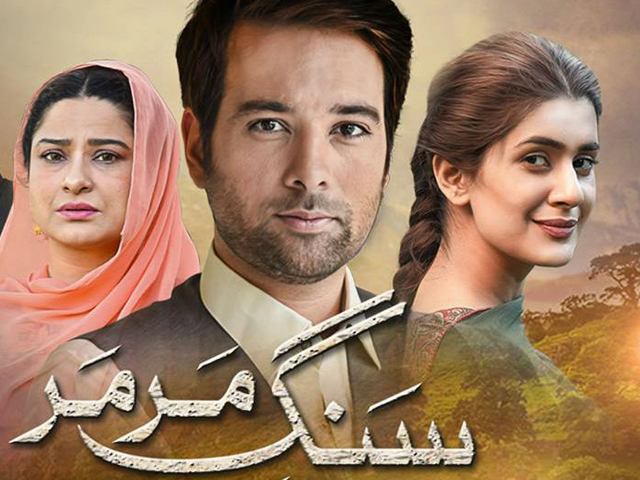 ---
Sang e Mar Mar: The sorry tale of honour in Pakistan
What's brilliant about the play is that it uncovers the social connotations that go into the construct of...
---
Pakistani dramas have always attracted massive audiences. Their quality and subject matter has always been above par – especially if we consider the dramas that have been produced by our Indian counterparts and compare them with the likes of our classics such as Ankahi, Dhoop Kinaray, Aanch, Tanhaaiyan, Dhuwaan, Alpha Bravo Charlie, Uroosa, Parosi and many more. Since our entertainment industries have always been in some sort of a competition, it is safe to say that India wins with Bollywood and Pakistan wins with its dramas.

Armed with strong scripts, excellent performances, crisp production value and acute directorial skills – Pakistani dramas make an impact on the audiences like no other. Recently, I've been seeing a play called Sang e Mar Mar that is set in Swat Valley – it follows the story of two warring clans and touches upon the subject of honour killing.






What's brilliant about the play is that it uncovers the various social connotations that go into the construct of 'honour'. The play doesn't offer judgment but humanises characters and shows just how powerful the effect of revenge can be.




The story also highlights how the jirgas and tribals settle these feuds is beyond the law of the land. For audiences such as myself who were curious to know more about the way these cultures function and what leads to men killing other men and women over honour – it's a fascinating peek into that world.




Given the recent events, such as the gruesome and cold-blooded murder of the social media celebrity Qandeel Baloch, by her brother in July 2016, and Pakistan passing an anti-honour killing bill – this drama bears importance and relevance. It shows the audiences just how unfair and one-sided the argument about honour is. It also contributes to the conversation about how the first response to honour is always death or violence.
Facebook Conversations
COMMENTS (1)
Comments are moderated and generally will be posted if they are on-topic and not abusive.
For more information, please see our Comments FAQ