---
Nerve: It'll surely get on your nerves
Nerve's biggest problem is that, it just isn't sure what it wants to be.
---
With the Pokémon Go epidemic sweeping worldwide (which is getting people to run into traffic while looking at their smartphones) it seems the timing for Nerve could not have been better. It is a thriller about people performing embarrassing and increasingly death-defying stunts in the name of a shadowy online game in an attempt to gain popularity and cash.


Emma Roberts stars as Vee, a high school senior who lives on Staten Island with her clingy but hardworking mother Nancy (Juliette Lewis). Vee is afraid to tell her mom that she wants to go across the country to an arts college in California because she is grief-stricken over her son's death which happened a couple of years earlier. Moreover, her mother is terrified of losing Vee. Prodded by her obnoxious best friend Sydney (Emily Meade) to loosen up, Vee decides to show her mettle by signing up for Nerve, which Sydney is already playing and hoping to win.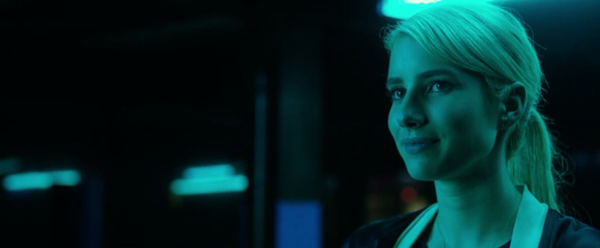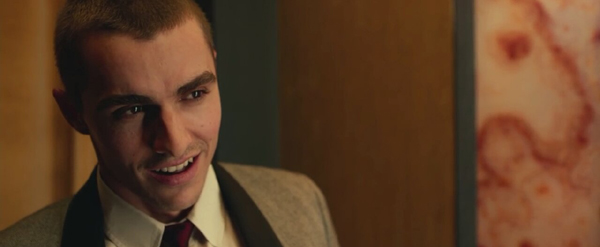 What Vee doesn't expect is meeting Ian (Dave Franco), a charming guy who's also gunning to win the game. She comes in contact with him during her first dare, and soon after, is teamed up with him by the watchers. But as the dares grow increasingly demanding, and things begin to get out of control, Vee must decide exactly how far she's willing to go, before she risks both her life and those of the ones close to her.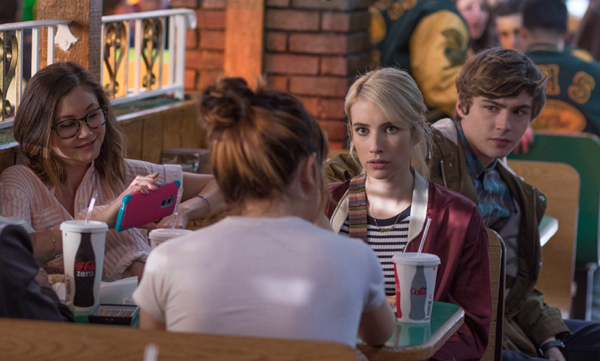 Nerve is a film with a promising plot line. It feels timely and relatable, not only because of a game like Pokémon Go, but also because of the rapid rise of social media and how much of a driving factor it has become in our lives. But unfortunately, that's all it is. A good idea.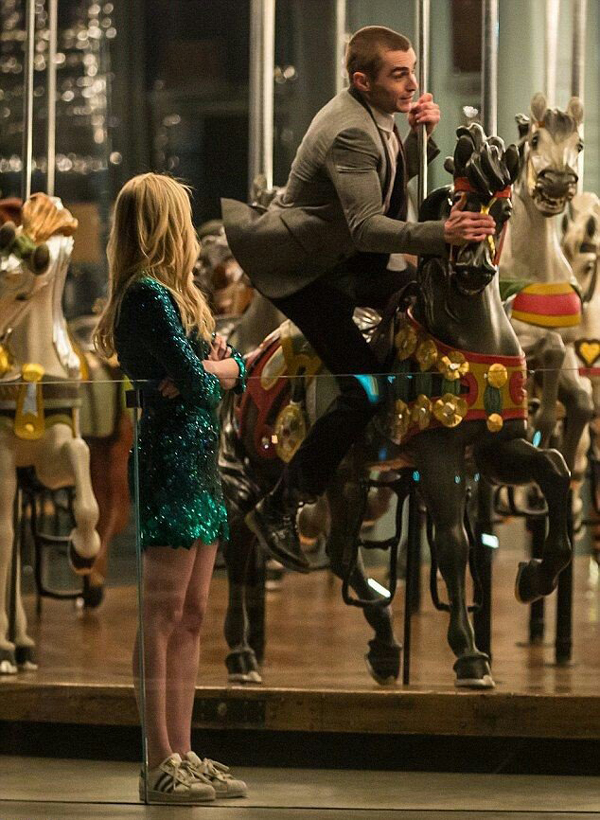 Nerve's biggest problem is that it just isn't sure what it wants to be. Part generic high school movie, part thriller, and part street-level Hunger Games. It's full of half-baked ideas, themes, and aspirations that fail to come together to create one compelling, cohesive plot. And though, the first two acts of the film do offer some decent escapist fun, the film threatens to crumble completely towards the final act, largely due to its exceedingly idiotic finale.

The film is directed by Henry Joost and Ariel Schulman, who broke out six years ago, with an interesting independent documentary called Catfish (2010). The documentary highlighted the odd layers of deception to internet socialisation. The subject matter here feels very much in their forte, but the way they handle it is very disappointing.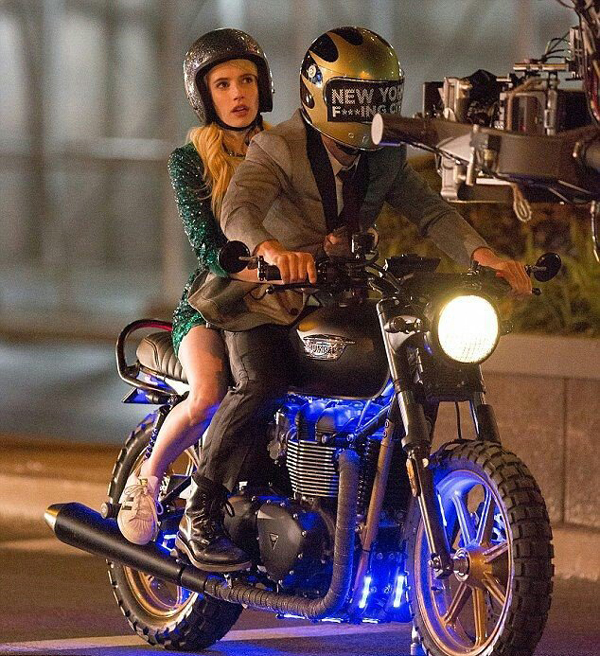 For one thing, Nerve's screenplay is far too heavy-handed to carry it off. It has a number of very fundamental plot-holes and the twists are so painfully obvious that you can see them coming from a mile away. But I think nothing showcases the film's bad writing more than its ham-fisted warnings about online anonymity and this generation's smartphone obsession. While relevant, it is quite frankly in no position to say (given the lack of social commentary it provides on these subjects for the majority of its run-time). A cautionary tale this is not.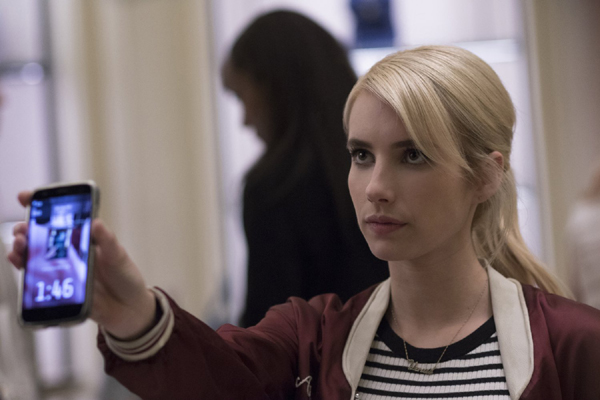 Now it's not all bad. I think there are definitely some redeeming elements in here, which may be enough for people willing to leave their brain at the door. For one thing, the film has some pacey and kinetic action sequences that are fun for the most part. I think Joost and Schulman are able to bring their tech-savvy style of filmmaking to the table as well, doing a pretty good job of mixing iPhone and GoPro footage with the film and using desktop screens as a storytelling device in a way that isn't annoying to look at. And I guess Emma Roberts and Dave Franco are not particularly bad either, even though they are playing clichéd versions of charming teenagers you have seen in every teen movie ever made.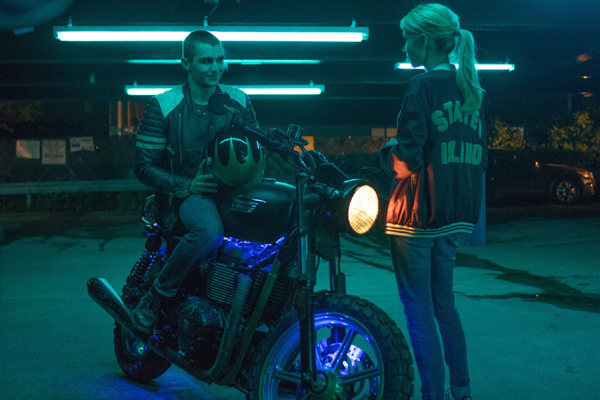 But for all the style and flashiness of Nerve, it ultimately can't make up for the sheer silliness of the film that proves to be too much to bat an eye to. It's a film whose ambitions seem to grow smaller and smaller as the run-time progresses, until it ends up being just another dumb teen movie.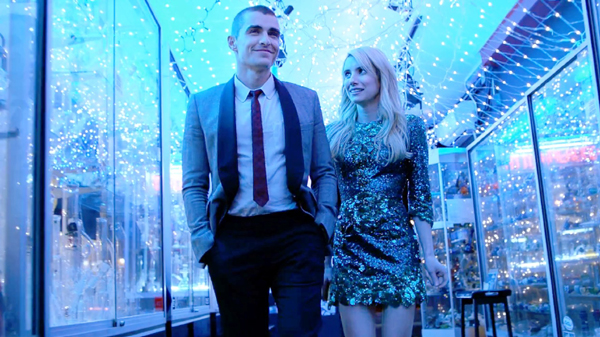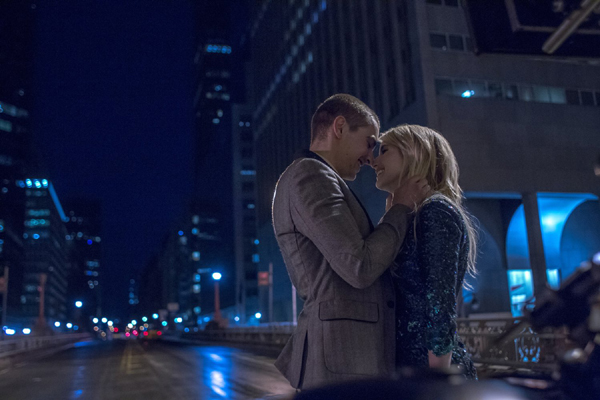 Ctrl. Alt. Delete.


Facebook Conversations
COMMENTS (1)
Comments are moderated and generally will be posted if they are on-topic and not abusive.
For more information, please see our Comments FAQ