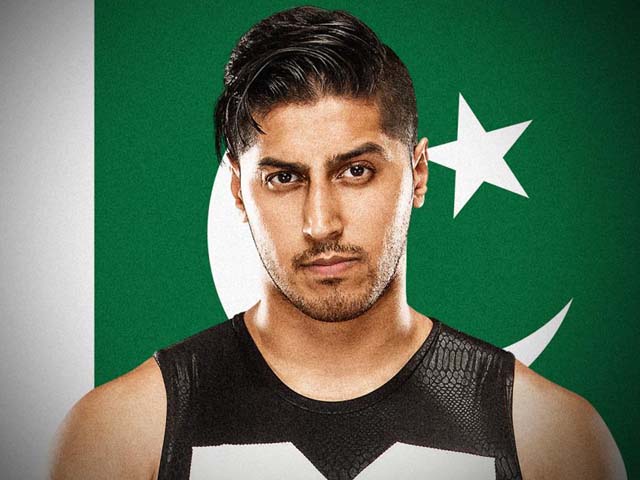 ---
What encourages the crowd to cheer for the 'bad guys'?
Ali was showered with boos. That's how a foreign 'bad guy' is received, unless you prove your worth. And prove...
---
The art of professional wrestling has often been undermined and condescended, given its scripted nature. What such people have yet to understand is that it's not only about winning and losing, but also the art of storytelling and the performances.

In wrestling, 'heels' (the 'bad guys' you love to hate) mostly lose, or even if they win, most of the time, it's by using dirty tactics. (Hey, not everyone can be the badass suplex-hitting, opponent-dominating world-conquering Brock Lesnar)




What's interesting to note is that the crowd ends up cheering for them. Cases in point: CM Punk, Kevin Owens, and a multitude of others.

So I ask, what encourages the crowd to often cheer for the 'bad guys'?

They are usually so darn good at being bad or so skilful at their game that they turn the crowd in their favour. The indie darling, Seth Rollins has been impressive with his vast repertoire of moves that even though he was portrayed as a cowardly champion; the crowd would go crazy when he entered the arena.




The inclusion of Pakistani-American wrestler Mustafa Ali in the WWE's newly started Cruiserweight Classic tournament was recently reported in The Express Tribune. Last week, Ali made his debut in the first round of the tournament, facing Puerto Rican wrestler, Lince Dorado.




Although, he lost the bout, Ali showed that he can stand toe-to-toe with the best. The match was a showcase of quality Mexican Lucha Libre wrestling with both the competitors out-pacing and out-flying each other with one move after another.

Ali entered the arena and was showered with boos. That's how a typical foreign 'bad guy' character is received in the US, that is, unless you prove your worth. And prove he did. After taking hard-hitting moves like a springboard dropkick, a bone-rattling head-scissors takedown and a moonsault hit by Dorado from the apron to the ringside, Ali still kicked out and stayed in the game. The commentators Mauro Ranallo and the former world champion (one of the best technical wrestlers in the world) Daniel Bryan lost their mind over Ali's will to stay and fight.


But even that faded in comparison to what Ali did next. As Dorado climbed to the top turnbuckle to finish Ali, the 13 year wrestling veteran surprised him with a variation of the move Spanish Fly. The crowd lost their mind at this point as now, in an unexpected turnover, they cheered for Ali.

What caused Ali to lose is a failed attempt at hitting his signature 'inverted 450 splash'. But that won't be remembered. What will be remembered is how this 'bad guy', given a few minutes, won over the crowd and received a huge applause for his brilliant performance.


Bigger things are in store for Ali. Meanwhile, all we have to do is wait for the first Pakistani champ to make it to the top!
Facebook Conversations
COMMENTS
Comments are moderated and generally will be posted if they are on-topic and not abusive.
For more information, please see our Comments FAQ