---
Pakistan vs Australia: This was clearly not like the 1992 World Cup
At the worst of times, they produce performances of absolute class. The tag 'mercurial talent' has never been...
---
If you have ever fallen in love, the kind of love that makes you feel the blood rushing through your veins for the first time, then you know what it is like to be a Pakistani cricket fan.

We all have our afflictions, and for Pakistan it is cricket. Cricket is our choice of drug. No matter how much it hurts, the next time it is on, we will be watching for our fix.

Every World Cup, I promise myself not to get my hopes up too high. I rationalise it in my mind. Even if all the statistics, the form, and all rationality tells us otherwise, every World Cup there is a voice inside you that grows stronger with every victory, convincing you that Pakistan will win the World Cup.

It is like that one true love which got away. You think that you have moved on, all your friends have told you she was bad for you and your life is better without her but if she was to walk in through that door right now, you'd give up the world to be with her. That is the life of a Pakistani cricket team fan. And the moment she walks in repeats itself every four years.

In retrospect, our team has punched above its weight by beating South Africa and genuinely competing against Australia. A quarter-final exit is at par performance (or slightly above par), but what hurts is that we had a glorious spell in our hands for an hour, and we let it go, literally.

Long after the world is over, when an alien race will dig deep into the land that was once Pakistan, they will find an ancient piece of sage wisdom from our civilisation to be etched into eternity, the parchment will simply say,

"Catches win matches."
That dropped catch in four images...

LIVE: http://t.co/fww1ZoZlJx #cwc15 #AUSvPAK pic.twitter.com/AIqmrfi45v

— cricket.com.au (@cricketcomau) March 20, 2015


We can dissect the match, we can bemoan the umpteenth time our batting collapsed, or we can question the selection decisions. Overlooking Yasir Shah is particularly bemusing considering Shahid Afridi's dismal form, and the fact that Misbahul Haq only trusted Ehsan Adil to bowl two overs at the top.




Yes, we would have fared better with Muhammad Irfan in the team. We would have had an even better chance with Mohammad Hafeez, Junaid Khan and Saeed Ajmal in the team. And we might have won the World Cup with Mohammad Asif and Mohammad Aamir also thrown into the mix, but as they say, if my aunt had more testosterone, she would be my uncle. Hence, it is pointless discussing possibilities.

This group of people on the whole performed better than most of us expected. For Pakistan to boast one of the world's best bowling attacks after losing all the aforementioned players is a testament to the talent we have, and the coaching staff.

Our inexperienced bowling attack performed admirably against more experienced and seasoned teams. Where we were let down was our batting.

For once, the openers looked good. Sarfraz Ahmed and Ahmed Shehzad both started positively but as soon as Sarfaraz nicked an innocuous bowl to the first slip, the flood gates opened. Wasim Akram jinxed him by praising how comfortable he looked on the crease just a ball before. Shane Watson took a catch our players would not even dream about attempting.

Well, catches win matches.


Can #PAK still win this game? Let Wasim Akram tell you what he thinks! #AUSvPAK #cwc15 https://t.co/FgqP1HWd7U

— Cricket World Cup (@cricketworldcup) March 20, 2015


Shehzad followed inevitably, never the one to leave his opening partner waiting in the dressing room for too long.

Haris Sohail and Misbah then gave our innings same semblance. Lady luck seemed to be shining on Misbah. The ball hit the stumps but the bails refused to come off. The world was conspiring to give Misbah the chance to be a hero.




Our batsmen should be equally rewarded in the wickets column for their dismissals. Such was the stupidity of some of their shots – ill-timed, ill-conceived and ill-executed.




Umar Akmal claimed that he should not be compared to Virat Kohli. I agree, the difference between Akmal and Kohli is that Kohli can bat. I have no idea how our batting will fare in a post-Misbah world.




We will miss Misbah like the deserts miss the rain, expect his name to be discussed every time we are 2-3 down inside the first 10 overs.




Whereas Misbah will be missed, there is a sense that Afridi has overstayed his welcome. The only unpredictability about Afridi's batting now is which outfield player will take the catch.

In many ways, this innings was a summary of Afridi's career – a couple of highlights, a shot of absolute class, the chance to be a hero and the inevitable fall from grace.




Another image that epitomises our World Cup came in the second over of the match as Misbah dived to save a boundary; his hand brushed the ball as it rolled away from him towards the boundary. Whatever Misbah did this World Cup, in the words of Linkin Park, in the end, it didn't even matter as the World Cup rolled away from him despite his best efforts.

https://twitter.com/SirRamizRaja/status/578781768855248896

Most people gave up after Pakistan put up a meagre 213 on the board. However, the moment the first Australian wicket went down, she was at my door again. Once again, I needed my fix. I was convinced we were going to win this match. And judging by Pakistan's Twitter-verse, so was most of the country.

The positivity permeated through the team. And what followed was one of the best ODI bowling spells ever. In a glorious exhibition of fast bowling, Wahab Riaz managed to combine the best of Wasim and Shohaib Akhtar into a lethal spell. The Australian batsmen were at sixes and sevens, and maybe if Rahat Ali had taken that catch leaving Australia 80-4, we could have gone on to win it. But I, for one, am glad we had the opportunity to watch that spell. Even if Pakistan did not win at the end, let us appreciate the brilliance of that spell and the effort put by Pakistan in trying to defend the total.




The nation has found a new hero in Wahab. He is going to find Watson in his back pocket when he does his laundry later tonight.


Best spell of bowling by a foreigner on Aussie soil for years...#Wahab

— Kevin Pietersen🦏 (@KP24) March 20, 2015


In another moment demonstrating leadership, when everyone seemed reluctant to go field at short leg, Misbah asked for the helmet himself and stepped up leading to Cricinfo to ask if Misbah was the first 40-year-old short leg ever. This is why we love Misbah.

And this is why we love Pakistan cricket. Even at the worst of times, they produce performances of absolute class. The tag 'mercurial talent' has never been so apt.

Let us welcome back our players as heroes for a change and begin the recovery process for ourselves before inevitably giving in to our addiction again in four years' time.

Also, 2019 mein phorangay yaar for our #MauqaMauqa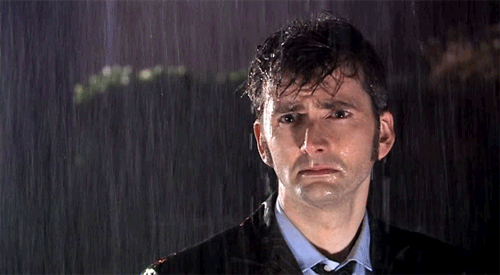 Facebook Conversations
COMMENTS (6)
Comments are moderated and generally will be posted if they are on-topic and not abusive.
For more information, please see our Comments FAQ