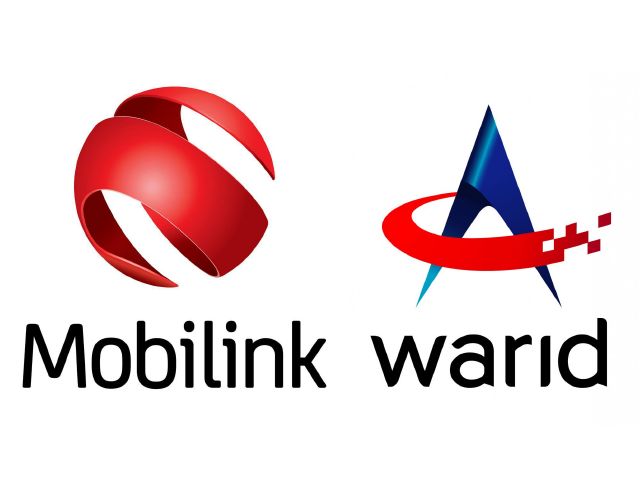 ---
Mobilink parent company VimpelCom on Thursday confirmed Mobilink's acquisition of Warid Telecom -- Pakistan's first mobile telecommunications acquisition.

According to the statement, Mobilink will first acquire 100% of Warid's shares in consideration for the Dhabi Group shareholders acquiring approximately 15% of Mobilink's shares.

Mobilink Chief Executive Jeffrey Hedberg will become the CEO of the combined business, which will serve 45 million customers in Pakistan, giving it a substantial lead in terms of market share.

Vimpelcom sells Africa assets, eyes Pakistan telco Warid: sources

The board of the new company will consist of seven directors, of whom six will be nominated by VimpelCom and Global Telecom Holding (GTH) and one nominated by the Dhabi Group shareholders.

The merger is expected to create capital and operating expenditure synergies of about $500 million. The combined revenue of both companies for the year leading to September 2015 was $1.4 billion.

Pakistan to have 40 million smartphones by end of 2016

"We are delighted to announce the agreement with the Dhabi Group [Warid] shareholders today to combine our businesses in Pakistan," VimpelCom CEO Jean-Yves Charlier said. "With the addition of Warid to our already strong customer base at Mobilink, we will serve more than 45 million customers and offer a best-in-class mobile and high-speed data network – a key factor in the digital enablement of Pakistan's economy."

New strategy required for tax-trapped telecom sector

"Creating the largest operator in Pakistan is a significant milestone for Mobilink and Warid but also for Pakistan as a whole," Dhabi Group Chairman Sheikh Nahyan Mubarak al Nahyan said. "Both parties bring their unique strengths to this merger. Warid, with its strong post-paid base and high quality 4G/LTE network will complement Mobilink's position in the market," he added.

The transaction is expected to close within six months from today, subject to obtaining approvals from the relevant authorities in Pakistan.
COMMENTS (18)
Comments are moderated and generally will be posted if they are on-topic and not abusive.
For more information, please see our Comments FAQ