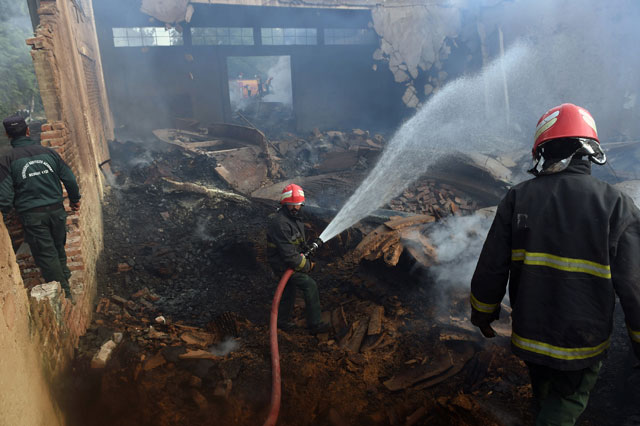 ---
JHELUM: Police have arrested up to 35 people over riots in the Jhelum, which reportedly forced members of the Ahmadi community to flee their homes, authorities said Tuesday.

The unrest began Friday when an angry mob in the city torched a factory after one of its employees, a member of the Ahmadi sect, was accused of committing blasphemy.

On Saturday, protesters ransacked an Ahmadi mosque in the congested Kala Gujran area of the city and set fire to some Ahmadi homes.

Blasphemy allegations: Mob torches factory in Jhelum

"Police have arrested up to 35 people in connection with the violence," district police chief Mujahid Akbar told AFP.

Akbar said police were hunting up to 70 other people who incited others and indulged in violence.

Rangers were called in to quell the violence and remain deployed in the area, he added.

According to local councillor Muhammad Asif, around 18 Ahmadi families had left their homes for protection.

Eleven Ahmadis were murdered in 2014 and authorities have failed to apprehend any of the killers, highlighting growing intolerance toward the sect.
COMMENTS (4)
Comments are moderated and generally will be posted if they are on-topic and not abusive.
For more information, please see our Comments FAQ