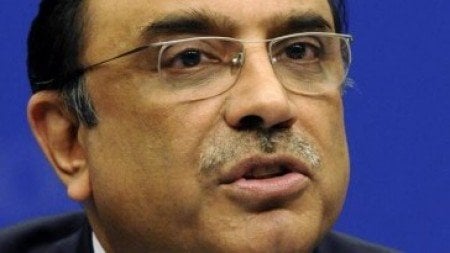 ---
President Asif Ali Zardari summoned a report into the tragic acid burn incident that took place in Kili Bandrani area of Kalat District, Balochistan on Friday.
Three girls sustained burn injuries after acid was thrown onto them earlier on Friday.
This is the second incident of acid dousing in Balochistan after a similar act in the Dalbadin area last month.
One of the victims of the attack is in critical condition and has been shifted to Bolan Medical Complex in Quetta.
The nationalist parties in Kalat have called a complete shutter-down strike in the district in protest of the attack.