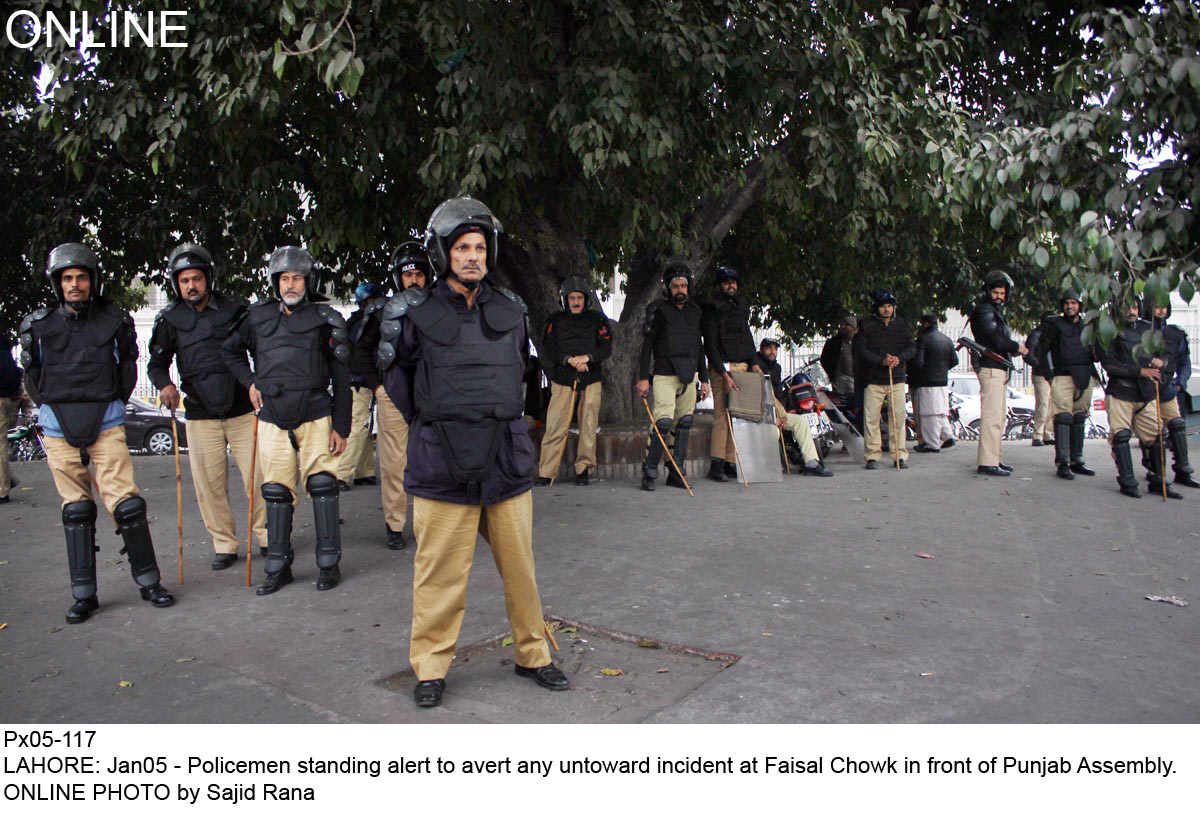 ---
LAHORE:



The provincial government has started working on an action plan to improve police's performance.




Chief Minister Shahbaz Sharif has formed a committee to implement the plan, titled Revamping of Police Culture and Access to Justice. Law Minister Rana Sanaullah will head the committee. Secretaries of Home, Prosecution and Law and Parliamentary Affairs Departments and the prosecutor general are its members.

The committee will present its suggestions to the chief minister in two months.

According to the working paper prepared for the committee, malpractices in the Police Department often result from lack of accountability in the department. It states that citizens have to seek help from courts for the registration of FIRs. This not only multiplies their problems but also puts extra burden on the judiciary, the paper states.

It says that illegal detention of citizens by police and misuse of authority is on the rise. The paper states that complaints regarding highhandedness by police officials are also increasing. It also reports an increase in the number of deaths from torture in police custody. The working paper suggests establishment of complaint centres at police stations.

A Home Department official said the committee would prepare an action plan to deal with difficulties faced by people in the registration of FIRs, illegal detention of suspects, bribes, torture during detention and poor investigation of cases.

The official said implementation of the action plan would help improve the police culture and provide timely relief to complainants. A similar committee was formed under Rana Sanaullah several months ago. It had already presented its report to the government, said the official who did not want to be named.

According to the report, 35 per cent of the complaints against police were related to delay in the registration of FIRs, 45 per cent were related to poor investigation and 15 per cent were about corruption.

Published in The Express Tribune, November 22nd, 2015.