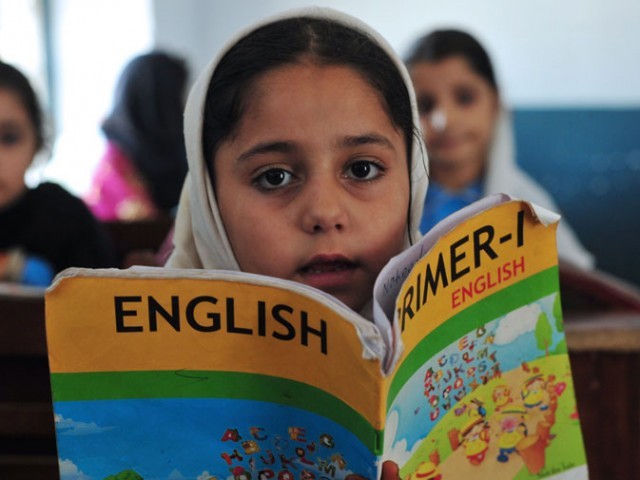 ---
RAWALPINDI: The Punjab School Education Department's Quality Drive Initiative (QDI) has not achieved its target — quality education — according to teachers and education officers (EO) involved in the project.

Under the initiative, each EO is required to adopt two primary schools to ensure minimum quality standards. These include improving literacy, general knowledge, and competency of students with special focus on grades one through three.

They would execute testing methods for monitoring and upgrading the performance of students and eventually present an improvement report to the provincial education secretary.

"The system is downright flawed in its implementation," said Rizwana Kausar, an assistant education officer in Basali.

Speaking to The Express Tribune, she said the main agenda was to take steps towards improving knowledge and concept-based performance of students. "The performance evaluation, however, became quantitative rather than qualitative, because of the testing methods," she added.

As a result, instead of improving basic reading and writing skills at primary level, the situation worsened, she said.

Education officers are provided with the QDI syllabus, which they are required to implement with the help of teachers during a two-month adoption period, Kausar said.

In some cases, however, teachers and education officers were putting in all their time and effort to make students rote learn the specialised syllabus instead of contents from the actual curriculum, she added.

"In other cases, they either simply make students memorise answers from QDI question papers or help them cheat during tests to get 'improved' results and avoid being questioned by higher authorities," said Kausar.

"Teachers are not being held answerable for results, so they do not take interest in putting extra effort for teaching yet another set syllabus," she added.

The officer said one of the main reasons for failure of the initiative was that the decision was taken without consulting EOs or taking their limitations and ground realities into consideration.

"It began with the Punjab education secretary adopting a school himself, where enrolment rates and results improved markedly. The secretary, however, failed to realise that a regular EO lacks similar resources and authority to bring changes in just two months," explained Kausar.

Even though the agenda behind the initiative was good, the monitoring mechanism was flawed, said Nazli Sarwar, a head teacher at an elementary school in Ranial.

"Monitoring staff randomly pick students and ask questions. This does not ensure fair representation of an overall result," she said.

"I am personally dissatisfied with the results sent to higher authorities, since almost every time, the same students were asked questions," she added.

"There should be proper recordkeeping mechanism so that the same students are not sent repeatedly to appear in similar tests during the next phase," Sarwar suggested.

There were also cases of teachers dictating answers to students during QDI tests conducted at cluster centres, she mentioned.

"It is an indication that in the race for better grades, teachers have also learnt to bypass their responsibility without being questioned about results," she said.

Published in The Express Tribune, November 22nd, 2015.
COMMENTS (1)
Comments are moderated and generally will be posted if they are on-topic and not abusive.
For more information, please see our Comments FAQ