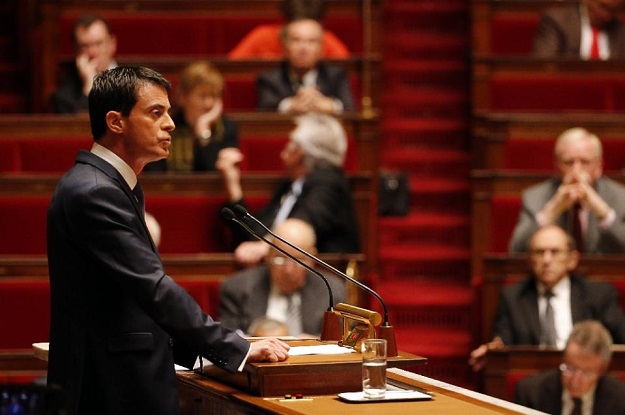 ---
PARIS: French lawmakers on Thursday voted to extend by three months the state of emergency imposed in the wake of the Paris carnage as prosecutors confirmed the death of the suspected mastermind of the attacks during a major police raid.

Abdelhamid Abaaoud was killed in Wednesday's assault by elite police units on an apartment in northern Paris, which left at least two people dead. Handprint analysis was used to identify the Belgian's body, which was found among the rubble of the shattered building.




"Abaaoud has just been formally identified... as having been killed during the raid" the Paris prosecutor's office said in a statement.

He had been implicated in four thwarted French terror plots this year, France's interior minister said, deploring the fact that no-one had flagged his presence in Europe.

"Six attacks have been avoided or foiled by the French services since spring 2015. Abaaoud was implicated in four of them," Bernard Cazeneuve told reporters, shortly after the Islamic State member's death was confirmed by French prosecutors' office.

Prime Minister Manuel Valls said he welcomed the death of "one of the masterminds" of the attacks. He warned of the dangers still faced by France. "We must not rule anything out. There is also the risk from chemical or biological weapons."

The decision by lawmakers means the state of emergency will be in place for three months from November 26.

The measures include allowing police to carry weapons when they are off duty and use them in the event of an attack providing they wear a police armband to avoid "any confusion", according to a directive seen by AFP. French MPs also voted to allow the government to block websites and social media under the  state of emergency.

Meanwhile, New York City police said on Thursday they were aware of a new Islamic State video targeting their sprawling metropolis, but stressed there was "no current or specific threat."

Mayor Bill de Blasio vowed that the people of his city will not be frightened into changing their daily lives.
French President Francois Hollande has ordered to step up airstrikes against IS in Syria and Iraq.

Published in The Express Tribune, November 20th, 2015.
COMMENTS
Comments are moderated and generally will be posted if they are on-topic and not abusive.
For more information, please see our Comments FAQ