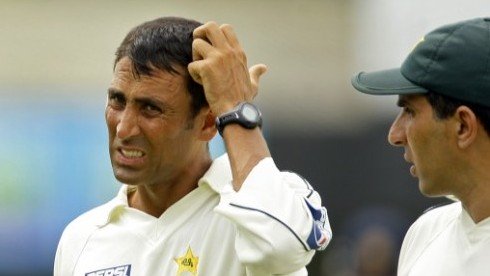 ---
KARACHI: The Appeal Committee on bans and fines to cricketers asked the Pakistan Cricket Board (PCB) on Friday to provide all proofs of accusations to the cricketers.

The first session of appeal against Younis Khan, Shoaib Malik and Rana Naveed ul Hasan was held at the National Cricket Academy. Younis Khan appeared before Justice Retired Irfan Qadar Committee with his lawyer Malik Muhammad Ahmed while Shoaib Malik and his lawyer Khawaja Ahmad Hasan and Rana Naveed and his lawyer Imran Qureshi also appeared in the committee.

Younis Khan gave two demands including the actions of the meeting to remain open to media as well as the evidence of all the accusations to be provided. His lawyer was hopeful that justice would be provided to the cricketer but said that if this was not the case then they could go any length.

Justice Retired Irfan Qadar said that Shoaib Malik and Rana Naveed have requested for their proceedings to remain in-camera and that facility will be provided to the players during their hearings.

Younis Khan's case hearing will take place next week while Kamran Akmal and Shahid Afridi's case will be discussed in the last week of May, as they are busy in the World Cup.
COMMENTS (3)
Comments are moderated and generally will be posted if they are on-topic and not abusive.
For more information, please see our Comments FAQ