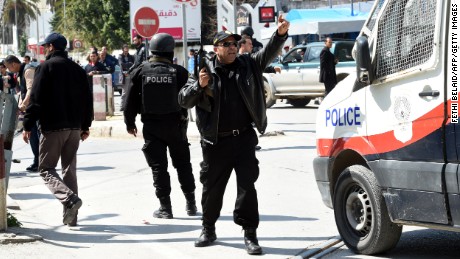 ---
TUNIS: Seven women have been arrested in Tunisia for posting propaganda on the Internet on behalf of the country's branch of the Islamic State, the interior ministry announced Monday.

It said the women had confessed to "activities within the media wing" of Jund al-Khilafa, which claimed two attacks this year in Tunis and the seaside resort of Sousse that killed 60 people, all but one of them foreign tourists.

Tunisia is the exception, not the model

They had confessed to having "incited terrorism through their posts (on the Internet) and of having expressed joy at the terrorist attacks in our country", the ministry said in a statement.

70 Tunisia hotels closed since extremists attacks

The ministry, contacted by AFP, gave no details about the suspects.

Apart from attacks at home, thousands of young Tunisians have travelled to Iraq, Syria and Libya to fight alongside Islamic extremists, according to the authorities in the North African country.
COMMENTS
Comments are moderated and generally will be posted if they are on-topic and not abusive.
For more information, please see our Comments FAQ