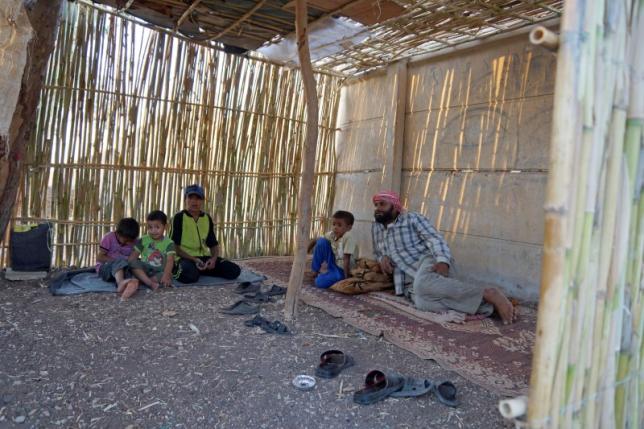 ---
OTTAWA, CANADA: Canadian Prime Minister Justin Trudeau faced increasing calls Monday to delay bringing in 25,000 Syrian refugees by year's end due to security concerns, following attacks in Paris.

While an online petition against fast-tracking Syrian asylum seekers' bids to relocate to Canada gained steam, the premier of Saskatchewan province, Brad Wall, in an open letter urged the prime minister to "suspend" the move.

Canada withdrawing fighter jets from Iraq, Syria, Trudeau tells Obama

"I understand that the overwhelming majority of refugees are fleeing violence and bloodshed and pose no threat to anyone," Wall wrote.

"However, if even a small number of individuals who wish to do harm to our country are able to enter Canada as a result of a rushed refugee resettlement process, the results could be devastating," he added, citing the Paris attacks.

He was echoed by the mayor of Quebec City, Regis Labeaume, who wrote in a Facebook posting that Canadians should "open their hearts to human distress, but not to the detriment of security."

The Islamic State has claimed responsibility for the bomb and gun attacks that killed at least 129 people in Paris on Friday.

Poland says cannot accept migrants under EU quotas after Paris attacks

At a Montreal press conference, Quebec Immigration Minister Kathleen Weil said the mostly francophone province was still ramping up to welcome the refugees, adding she is confident security will not be compromised.

"I did get assurances from (Immigration Minister John) McCallum and (Public Safety Minister) Ralph Goodale that all the measures are being taken to ensure that the newcomers have been properly vetted," she said.

Her boss, Quebec Premier Philippe Couillard, also commented on the matter, saying, "Security is essential. But those concerns must not become an excuse to reject refugees."

Dueling online petitions for and against a delay, meanwhile, had amassed more than 55,000 and 25,000 signatures, respectively by midday Monday. One cited "national security" concerns in asking for a postponement, while the other blasted the first for stoking "despicable and inhumane xenophobic" attitudes.

Holder of Syrian passport found near Paris gunman crossed Greece

Also Monday, authorities said a weekend fire that ravaged a mosque in Peterborough, Ontario, was being investigated as a "hate crime" against Muslims, possibly in retaliation for the Paris attacks.

Trudeau had pledged during the recent election campaign to resettle 25,000 refugees now living in camps in Jordan, Lebanon and Turkey by December 31 and since taking office has mobilised several government ministries to achieve this goal in such a short time.
COMMENTS
Comments are moderated and generally will be posted if they are on-topic and not abusive.
For more information, please see our Comments FAQ