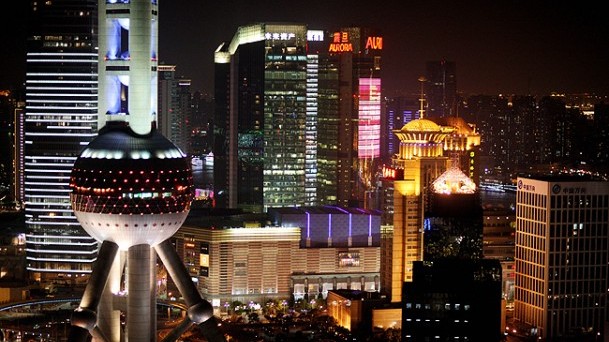 ---
SHANGHAI: Shanghai is to kick off the World Expo on Friday by setting the skies along its riverfront ablaze with fireworks, welcoming the huge showcase of culture and technology with a bang.

Still basking in the glow of its successful hosting of the 2008 Beijing Olympics, China is treating the Expo as an equally important display of its ability to organise an event on a massive scale. From the United States to North Korea, a total of 189 countries will have exhibitions at the six-month event that is expected to attract up to 100 million visitors -- the vast majority of them Chinese.

To show China's most cosmopolitan city knows how to throw a party, organisers have hired the team behind the opening and closing ceremonies for the Vancouver Winter Olympics to stage Friday night's Expo bash.

The ceremony will feature non-stop fireworks and a chain of searchlights along a 3.5-kilometre (two-mile) stretch of Shanghai's riverfront, producers David Atkins Enterprises said in a statement.

"We look forward to stunning the world," said Ignatius Jones, the ceremony's artistic director.

Organisers refused to divulge the details of the gala, but state media reported that Italian pop tenor superstar Andrea Bocelli and Chinese pianist Lang Lang would perform.

About 20 world leaders were to attend the opening ceremony, including French President Nicolas Sarkozy and South Korean President Lee Myung-Bak.

Once Expo's gates open to visitors on Saturday, participating countries will vie to outdo each other in presenting the best they have to offer the world -- with a particular eye on China's market of 1.3 billion people.

Denmark has made a splash by bringing its "Little Mermaid" statue out of Copenhagen for the first time, France has impressionist paintings and Rodin sculptures, while Italy is showing works by Renaissance master Caravaggio.

India is bringing a cast of Bollywood stars and Canada's pavilion will bear the imaginative touches of contemporary circus troupe Cirque du Soleil.

Past Expos are remembered for leaving architectural landmarks such as the Eiffel Tower in Paris and the Space Needle in Seattle, and introducing the television and electric lighting to a mass audience.

In Shanghai, the spotlight will be on the cutting-edge architecture of the national pavilions at the 5.3-square-kilometre site. Highlights include China's red inverted pyramid, Britain's stunning dandelion-like "Seed Cathedral", Spain's "Big Basket" made of 8,500 wicker panels, and Switzerland's three-story-high "meadow" -- complete with chairlift. China has bolstered security for Expo, deploying paramilitary police, randomly checking foreigners' identification and searching car and rail passengers entering and leaving the city.

Ships will also be searched. Human rights groups have protested against the silencing of dissidents ahead of Expo, and the apparent denial of accreditation to journalists from a Hong Kong-based newspaper known for its strong pro-democracy stance.

"The Shanghai Expo hasn't even started yet, but already the Chinese government appears willing to use a high-profile international event to demonstrate its lack of tolerance for universal rights and freedoms," said Sophie Richardson, Asia advocacy director at Human Rights Watch.