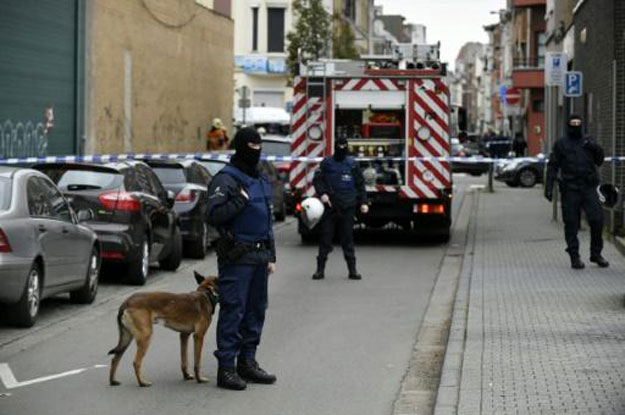 ---
BRUSSELS: Belgian police launched a major new operation on Monday in the Brussels district of Molenbeek, where several suspects in the Paris attacks had previously lived, AFP journalists said.

Dozens of armed police, some wearing balaclavas, stood in front of a police van blocking a street in the run-down area of the capital, the site of a number of arrests following the attacks in France which killed 129 people.

Paris attacker linked to Belgian Islamic State cell: report

Police issued a warning over a loudspeaker to residents, AFP reporters said, while Belgian media reported that officers had surrounded a house and were telling the occupants to come out.

Belgian prosecutors had no immediate comment on the raid.

One prosecutor confirmed however that Belgian authorities had extended the detention period for seven arrested suspects until Monday night.

Turkey warned France over Paris attacker: Turkish official

Paris attacker Brahim Abdeslam, a Belgium-based Frenchman who blew himself up outside a bar on Boulevard Voltaire, was from Molenbeek.

French police have launched an international manhunt for Abdeslam's Brussels-born brother Salah, who is also said to be linked to the Paris attacks.
COMMENTS
Comments are moderated and generally will be posted if they are on-topic and not abusive.
For more information, please see our Comments FAQ