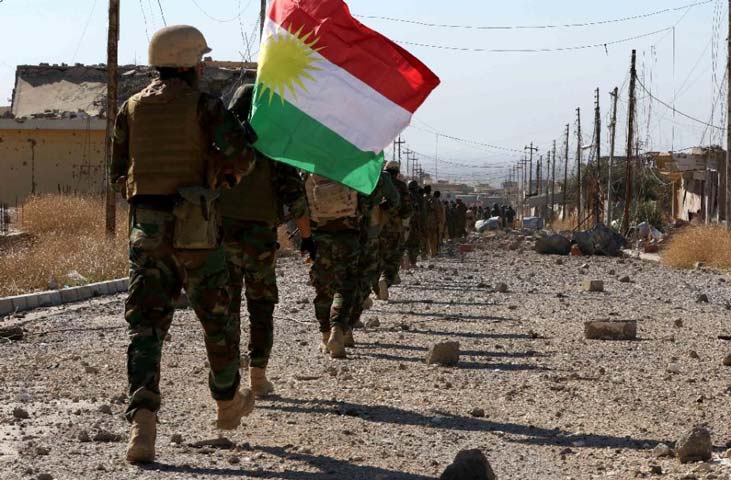 ---
ARBIL, IRAQ: Members of Iraq's Yazidi minority, which was brutally attacked by the Islamic State group, looted and burned Muslim homes in Sinjar after its recapture from the jihadists, witnesses said Sunday.

IS overran the northern town last year, targeting Yazidis -- whose faith it considers heretical -- in a campaign of massacres, enslavement and rape that the United Nations has described as a possible genocide.

Iraq Kurds enter Sinjar in major anti-Islamic State drive

Yazidis fleeing the IS onslaught in August 2014 told AFP that some of their Muslim neighbours enabled the attacks, identifying them for the militants.

Sinjar was recaptured from IS on Friday in a major operation led by forces from Iraq's autonomous Kurdish region and backed by US-led air strikes.

"Muslim houses were looted and burned," especially those that had "Sunni" written on them after IS seized the town, said one witness, who declined to be named.

An AFP journalist saw houses in Sinjar that had been marked "Sunni", possibly as a means for IS to identify which homes should be protected.

"I saw one of the mosques burned at the hands of Yazidis," the witness said.

Islamic State committed genocide in Iraq against Yazidis: report

A second witness, who also asked not to be identified by name, also reported seeing Yazidis looting Muslim homes and setting them alight.

Kurdish security commanders denied that burning and looting was taking place, and accounts of the unrest could not be independently confirmed.

Rights group Amnesty International documented attacks by Yazidi militiamen against two Sunni Arab villages north of Sinjar in January, in which 21 people were killed and numerous houses burned.

Looting and burning has followed the recapture of other areas in Iraq from IS, sparking resentment among residents and posing a threat to long-term stability.