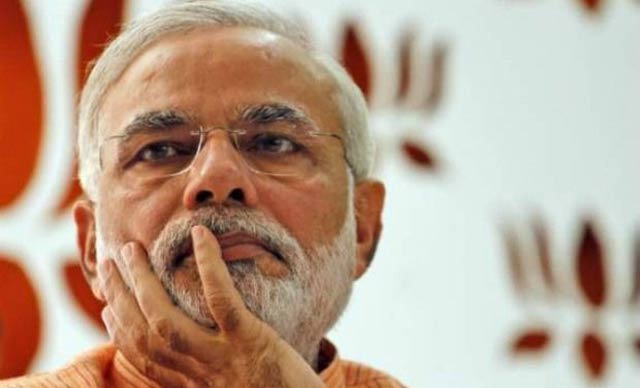 ---
Bihar has spoken. A thumping rejection of the Modi doctrine. Should Pakistanis rejoice? Not really. Let the non- BJP Indians relish what seems to be a combination of Nitish Kumar's good work, the enraged Muslim population and the socio-political revolt by lower caste Hindus. Let India's democratic and secular fraternity deal with the rifts that have become pronounced within the ruling BJP following the defeat in Bihar and the demeaning remarks by the party General Secretary Kailash Vijayvargiya about Shatrughan Sinha. The sin that the actor-turned-politician had committed was to congratulate Nitish Kumar and Lalu Prasad Yadav.

"A dog runs after the car feeling it's running because of him, but it's not. The party doesn't run because of one man" was how Vijayvargiya ran down Sinha in the aftermath of the BJP's routing.

Waning popularity: Modi suffers defeat in crucial Bihar election

Elsewhere in London, Britons of Indian-origin are also preparing to protest against the BJP government's policies  and have managed to project the words "Modi not welcome" onto the Parliament building on November 8,  days ahead of Modi's arrival there on November 12. The Awaaz Network — the umbrella organisation of these Indians — plans similar actions to protest "the unleashing of a violent authoritarian agenda that seeks to undermine India's democratic and secular fabric".

Many Pakistani TV channels lunged at this, out of sheer sadistic pleasure. They also went into an overdrive to applaud the electoral snub that the BJP received in Bihar. Why should our government and media draw pleasure out of this? Is it really worth paying this much attention when we have plenty of things to worry about at home? Pakistan needs to focus more on the causes that continue to taint its image abroad and are a source of internal discord as well.

Although the government claims improvement — also backed by statistics — yet most of Fata and parts of Balochistan remain embroiled in conflict. Much of this stems from Pakistan's own skewed policies that for decades encouraged the flourishing of non-state actors in many of these 'ungoverned spaces', prompting outsiders to exploit these soft bellies.

If BJP loses Bihar polls, crackers will burst in Pakistan: Amit Shah

Pakistan needs to look for antidotes to the recommendations that former Indian high commissioner to Pakistan G Parthasarathy, current National Security Adviser (NSA) Ajit Doval and 10 other security experts — most of them ex-officials of the Indian security establishment — had peddled at a meeting organised by the weekly India Today in October 2009. These experts recommended that: covert and overt actions should become essential ingredients of India's policy; India must exploit fault lines within Pakistan; India must exploit its leverage in Balochistan and in some other parts of Pakistan; India must convey to Pakistan that if it commits a blatant anti-India act on the ground, a military act or otherwise, it will have to bear the repercussions; India must exploit the problems that Pakistan has in Afghanistan and Iran; India must not work for the stability of Pakistan and it should be allowed to disintegrate; the composite dialogue should be put into cold storage for now (http://indiatoday.intoday.in/story/How+to+tackle+an+obstinate+Pakistan/1/68505.html,India Today, Nov 9, 2009).

Doval and others tabled these recommendations in all seriousness, one would assume, and these apparently resonated with the Indian establishment as well. Doval spoke more or less along similar lines on a few occasions until he was made the NSA in 2014.

A defeat for Mr Modi

Of course, there is no incriminating evidence regarding these recommendations coming into effect. But quite clearly, Fata, parts of Khyber-Pakhtunkhwa and Balochistan endured unusual violence between 2009 and early 2013. This violence receded somewhat after the American marines wrested the TTP militant Latifullah Mehsud from Afghan intelligence and handed him over to Pakistan in October 2013.

In short, Pakistan is currently facing the consequences of its own policies that sprang from a hackneyed political vision on Afghanistan and Kashmir. These policies gave India and others a justification for how they view us and the "terrorist infrastructure in Pakistan".

There is no doubt that Pakistan has immensely suffered because of terrorism. Operation Zarb-e-Azb and the National Action Plan have helped in rehabilitating its image abroad. But the world is waiting to see more. Instead of indulging in a blame game with India or Afghanistan, Islamabad and Rawalpindi need to stay the current course and work with greater unity and vigour for internal stability rather than display sadistic joy over setbacks for India or Afghanistan.

Published in The Express Tribune, November 13th, 2015.

Like Opinion & Editorial on Facebook, follow @ETOpEd on Twitter to receive all updates on all our daily pieces.
COMMENTS (19)
Comments are moderated and generally will be posted if they are on-topic and not abusive.
For more information, please see our Comments FAQ