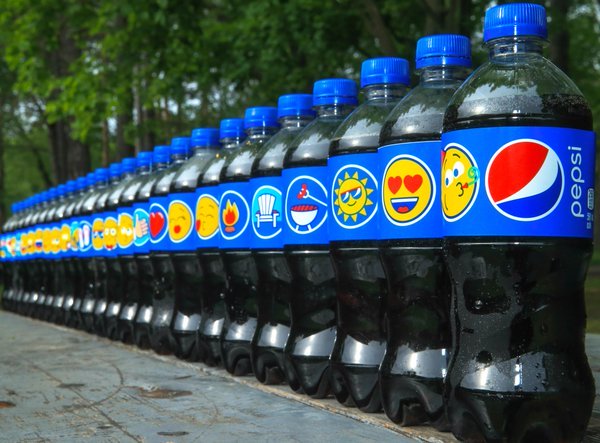 ---
Emojis entered our lives one fine day and have very quickly become a natural form of daily communication. For the young tech-savvy generation, Emojis are now the most popular and, ironically, the most eloquent modes of expression. Picking up on the trend, it is no surprise that brands worldwide are introducing their own set of Emojis for this new 'universal language' but no brand has given it life quite like Pepsi!


Pepsi Canada was the first to launch the massive and powerful Emoji #SayItWithPepsi campaign in June 2015 that became an instant favourite with consumers. A wide collection of fun and expressive Emojis was introduced on special edition Cans and PET bottles, encouraging people to make and share their own stories by 'saying it with Pepsi'.




Pepsi's Emoji campaign has got the 'millennials' covered through everything that matters to them. From fun videos, cool merchandise, great activations to an exclusive customised keyboard (available for iOS and Android). Pepsi has gone big with Emojis; and the best part is - Pepsi truly made the best set of Emojis out of any brand to-date.




Following the success of Canada, the brand is leading the way having expanded its Emojis #SayItWithPepsi campaign in USA and Thailand. Pepsi's ability to truly customise Emojis according to each market has added to the popularity and success of this campaign amongst the youth.




We got a sneak-peak on Emojis from Pepsi Pakistan on #WorldEmojiDay across all social media platforms. We can't wait for Pepsi to bring the same excitement home.




See where the #PepsiMoji story began:

https://twitter.com/PepsiCanada/status/622151018709516288

https://twitter.com/PepsiCanada/status/622064534178545665

https://twitter.com/PepsiCanada/status/622177838888652800

Would you like to #SayItWithPepsi in Pakistan? Let us know.