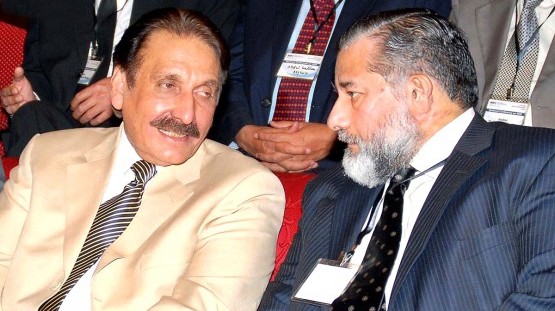 ---
LAHORE: A special division bench of the Lahore High Court (LHC) on Thursday dismissed a plea by Federal Interior Minister Rehman Malik, for a transfer of his appeals against convictions in two National Accountability Bureau (Nab) cases to the newly-established Islamabad High Court (IHC).

The LHC bench, comprising Chief Justice Khawaja Muhammad Sharif and Justice Waqar Hassan Mir, ruled that even though the IHC is a result of the 18th constitutional amendment it is not yet fully functional and lacks a chief justice. "The courts are meant to address the grievances of the people. How can a court provide relief without any judge? If Rehman's plea was accepted, the LHC would be unable to hear the thousands of cases pending with it," the bench stated.

Malik's counsel Ch Mushtaq argued that it made no difference whether or not judges were appointed in the IHC. The moment the federal government notified the establishment of the IHC, the Lahore High Court lost jurisdiction to hear the cases that fell under the jurisdiction of the IHC. Dismissing his arguments, Chief Justice Sharif remarked that the notification never mentioned a transfer of cases to the IHC, adding: "I don't accept the IHC till the appointment of its judges and till that time the LHC has the jurisdiction to take up all the cases falling under the jurisdiction of the IHC."

The court is in the process of hearing two appeals by Rehman Malik, against convictions by the Nab court under section 31-A. The court had already granted him bail after suspending his conviction under section 31-A of the National Accountability Ordinance in two references filed by Nab. Malik did not appear before the court on Thursday as he was exempted from personal appearance due to his international tour. In the first reference, Malik along with others were accused of receiving two cars worth Rs 1,798,000 from Saleem Godial of Toyota Central Motors in Karachi, as graft, on account of purchasing official vehicles by the Federal Investigation Agency (FIA) worth billions of rupees from Toyota Motors.

The second case was registered by the FIA on the complaint of Lahore resident Hashim Raza, alleging that Malik along with Muhammad Sajjad Haider, assistant director FIA Islamabad and others, raided his house in August 1994 and looted jewellery weighing 20 tolas and Rs7,00,000 in cash. Raza further alleged that two plain-clothed people snatched $20,000 from his brother when they transported him from Lahore Airport to the FIA office on the brother's arrival from the US. According to Nab, Rehman Malik implicated them in fake cases. Both these cases were initially tried by a special court dealing with FIA cases, but were transferred to the accountability court after the promulgation of the Nab ordinance in 1999.
COMMENTS
Comments are moderated and generally will be posted if they are on-topic and not abusive.
For more information, please see our Comments FAQ