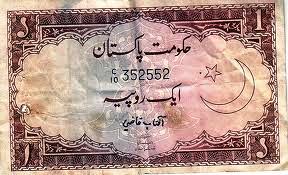 ---
KARACHI: The rupee was marginally weaker at 84.00/84.05 to a dollar compared to Wednesday's close of 83.95/84.00.

Dealers said they expected the rupee to be stable in the shortterm but it could weaken in the medium-term because of pressure from import payments. Short-term money rates also ended lower on Thursday despite an open market operation by the central bank to mop up liquidity and dealers said they expected the rates to remain at around the same level. Overnight call rates ended at 9.60 per cent compared to Wednesday's close of between 10 and 10.25 per cent.

"There was a lot of liquidity in the market because of some inflows," said a brokerage dealer. Earlier, the State Bank of Pakistan sold Rs16 billion ($190.08 million) worth of government paper under four-day repo contracts at 10.95 per cent to mop up liquidity from the money market. Dealers said the next scheduled outflow was on May 3 of Rs24 billion. The IMF board will likely meet in mid-May to consider the next tranche of Pakistan's $11.3 billion loan. The budget for the fiscal year beginning on July 1 is due to be announced in late May or early June.