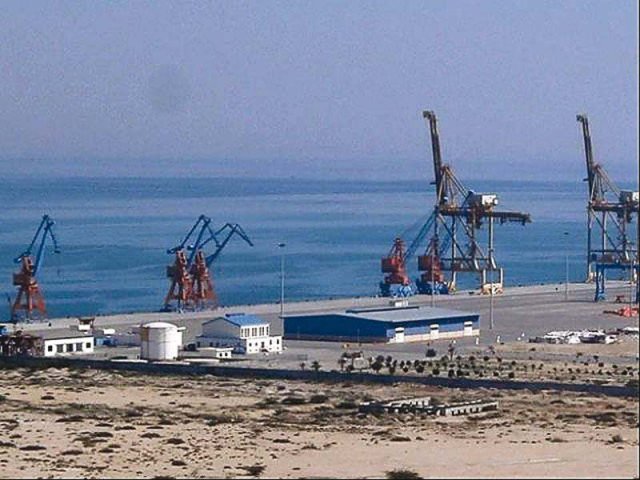 ---
ISLAMABAD: The geopolitical structure of South-West Asia and the Asia-Pacific region is rapidly transforming under the influence of regional developments and associated realignments within and beyond these areas.

Developments such as the nuclearisation of South Asia, US strategy in the Asia-Pacific focusing India, the China Economic Corridor, then Sino-Russian realignment, expansion of Shanghai Cooperation Organisation with India and Pakistan as full members, and the Iran nuclear deal are a few of the incidents that indicate a paradigm shift.




These were some of the factors highlighted and discussed on the first day of the two-day conference on the "Emerging Geostrategic Landscape in South West Asia and the Asia Pacific", jointly organised by Strategic Vision Institute (SVI) and Konrad Adenauer Stiftung (KAS).  Scholars highlighted the roles of different regions in the emerging geostrategic landscape in South-West Asia and the Asia-Pacific region.

Air Commodore (retd) Khalid Iqbal said that the significance of Afghanistan is often ignored. "Afghanistan has serious implications on the region," he said, adding that resolving the Kashmir issue was essential for peace and prosperity in Asia.




On dispute resolution, he said that there is no dispute between Pakistan and India that cannot be resolved through dialogue. "It is unfortunate that issues have not been resolved to this date".

Taking the talk further, Islamabad Policy Research Institute President Sohail Amin highlighted the contemporary geostrategic environment in West Asia. "Major powers should not shy away from taking direct action where force is needed.

This is not the time to abdicate responsibility in the hope that warring parties settle the course themselves," he said.

While discussing Pakistan's security mechanism, Strategic Vision Institute President and Executive Director Zafar Cheema said Pakistan need not look at other countries in any era to protect their territory or sovereignty. "It is our business and we should take care of it ourselves instead of asking other countries to donate power surety," he said.

The conference also raised several questions such as whether social mobility is more important in West Asia than economic prosperity, and whether regional states in South Asia agree on a common collective security framework for their areas.

The general consensus was that the time has come for Asia to start talking about these issues privately and publicly in order to solve them and create regional stability.

Published in The Express Tribune, November 6th, 2015.
COMMENTS
Comments are moderated and generally will be posted if they are on-topic and not abusive.
For more information, please see our Comments FAQ