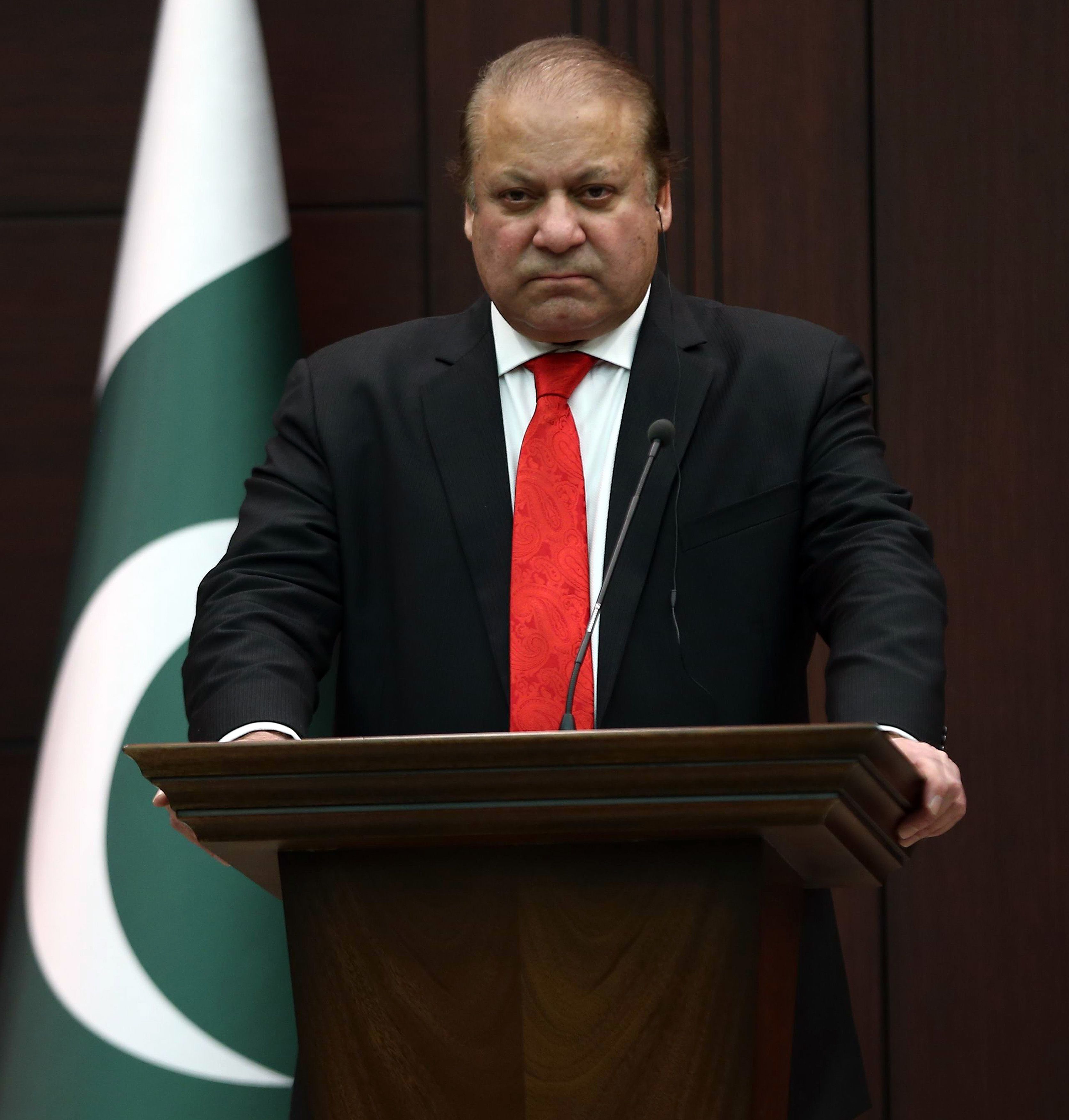 ---
Prime Minister Nawaz Sharif vowed on Wednesday to transform Pakistan into a high growth economy in the upcoming years, Radio Pakistan reported.

"Our goal is to keep the government out of the market while facilitating the private sector to thrive and serve as the engine of growth," PM Nawaz said, while addressing the Pakistan Investment Conference in Islamabad.

Linking Pakistan with Central Asia is govt's priority: PM

Stressing on the government's role in eliminating terrorism from the country to pave  way for economic development, the premier urged entrepreneurs and businessmen to "take advantage of the business and investment friendly policies being introduced."

During the address, PM Nawaz expressed his desire to establish friendly relations with all neighbouring countries and the world at large.

"The policies revolve around five objectives; eliminating extremism and terrorism, economic development, ensuring continuous supply of energy and providing improved education and healthcare facilities to the people of Pakistan," PM Nawaz reiterated.

Winds of change: G-B CM hails prime minister's speech at UN

"Reforms have been undertaken for peaceful, progressive and fast track development in the country. And in order to ensure its success, some hard decisions were taken but results of the recent by-elections and local government elections reflect that people acknowledge the steps taken by the government," he added.

Further, referring to the potential of the China-Pakistan Economic Corridor project (CPEC), PM Nawaz said, "It is an energy and infrastructure program which will bring investment of about $46 billion."

"Twenty-five industrial zones around the three routes of the project will provide thousands of job opportunities to the youth," he added.

Harmonising state policies with economic pragmatism

Further, discussing progress of ongoing Operation Zarb-e-Azb and its role in curbing terrorism, PM Nawaz said, "The operation has yielded positive results and that the government will no longer allow terrorists to affect the fabric of our society."

Further, Chairman Board of Investment (BOI) Miftah Ismail, in his welcome address, said, "Pakistan is blessed with human and natural resources which make it the most attractive place for investment," while adding that "the country is bound to get rapid growth as a result of the sound economic policy adopted by the present government."

The conference aims at attracting foreign and local investors to invest in different sectors of national economy.

Expatriates have a major role to play in improving Pakistan's economy: PM

Business delegations from over 29 countries are participating in the Investment Conference.
COMMENTS (5)
Comments are moderated and generally will be posted if they are on-topic and not abusive.
For more information, please see our Comments FAQ