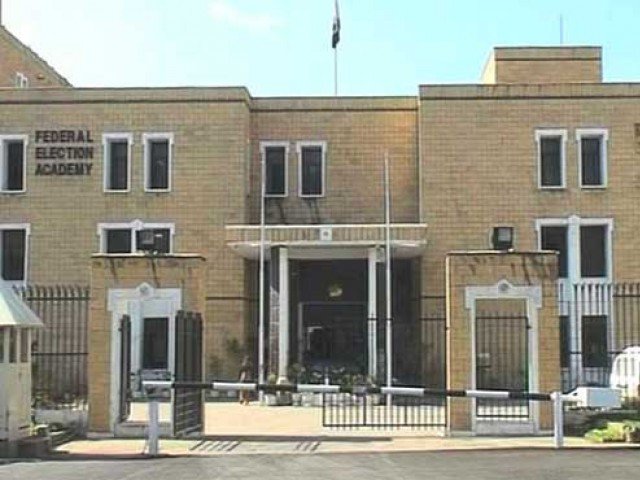 ---
FAISALABAD: The Election Commission of Pakistan (ECP) has directed the Faisalabad District Returning Officer (DRO), the DCO and the city police officer (CPO) to prepare a fact finding report on violations of its elections code of conduct by State Minister for Water and Power Abid Sher Ali, his father Chaudhary Sher Ali and MPA Mian Tahir Jameel. The officers have been asked to present the report in Islamabad on November 4.

The directions were issued in connection with a 'workers' convention' called by Abid Sher Ali, Mian Tahir Jameel and others at Dhobi Ghat. The district administration had refused to grant them permission to hold the meeting. However, they went ahead and held it on October 29 in violation of the ECP code of conduct. Several rallies were held in various parts of the city in connection with the meeting and the processions marched towards Dhobi Ghat. The organisers of the meeting used loudspeakers to address the audience despite a ban. During his address, Chaudhary Sher Ali had lashed out at Law Minister Rana Sanaullah and said he would take him to the gallows for the crimes he had committed. A case has been registered by Gulberg police against Abid Sher Ali, Chaudhary Sher Ali, Mian Tahir Jameel and 200 unidentified people under Section 188. The district and police administrations have said in their reports submitted to the Election Commission of Pakistan that Abid Sher Ali and his father were guilty of violating the ECP code.

District Returning Officer Muhammad Razzaq has submitted a similar report.

Published in The Express Tribune, November 3rd, 2015.