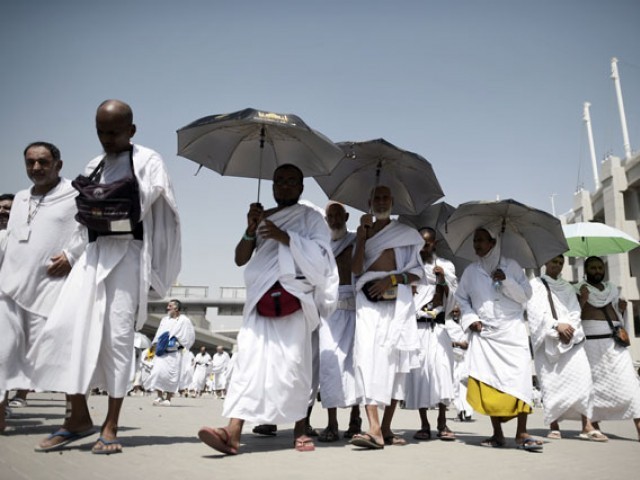 ---
ISLAMABAD:



The religious affairs ministry announced on Thursday that it has finalised the list of Pakistani pilgrims who died in Saudi Arabia during this year's Hajj, signalling the start of the processing of compensation for heirs of the victims.




According to the ministry, as many as 215 Pakistanis died in the crane accident in Makkah, the stampede in Mina and of natural causes during the Hajj.

208 Pakistanis died during 2015 Hajj season: religious ministry

In the Mina stampede alone, there were as many as 99 pilgrim fatalities while two others sustained injuries. The ministry explained that in the confusion immediately after the stampede, seven pilgrims who had died of natural causes on the same day were initially added to the list of people killed in the stampede. As many as 12 Pakistanis, on Hajj visas from Pakistan and Iqama holders, had died in the Makkah crane incident in early September.

Some 97 other pilgrims died of natural causes during the Hajj. This, the ministry argued was a normal occurrence with pilgrims passing away due to health problems, road accidents or other causes. In this regard, the ministry said 93 pilgrims had died in 2013 while 87 pilgrims had died in 2014.

Most of the pilgrims who died of natural causes were buried at the Sharaya graveyard, while 11 pilgrims were buried at the Jannatul Baqi graveyard in Madina. The body of one pilgrim was flown back for burial in Pakistan.

Missing pilgrim's son waits in agony

Pilgrims still missing

The government, despite scouring hospitals and mortuaries, is still clueless about the whereabouts of seven Pakistanis who went missing after the Mina incident. This includes four Iqama holders, two who went through private Hajj tour operators and one who went on the government Hajj scheme.

Meanwhile a senior ministry official, who wished not to be named, said that the government was still trying to trace the missing pilgrims and it is hoped that they may have been displaced and are still alive.

"We have searched almost all the hospitals and mortuaries, but did not find them," the official said. Despite repeated attempts, The Express Tribune could not establish contact with Federal Minister for Religious Affairs Sardar Muhammad Yousaf.

K-P Directorate of Hajj in the dark over missing pilgrims

Compensation process

As the last batch of Pakistani pilgrims returned from Saudi Arabia on October 28, and lists of those who were killed in the crane and Mina incidents, the government has asked the victims and their heirs to approach the ministry for compensation.

Heirs of pilgrims who died of natural causes or in the accidents will receive Rs0.5 million. The injured will receive up to Rs0.1 million.

Published in The Express Tribune, October 30th, 2015.