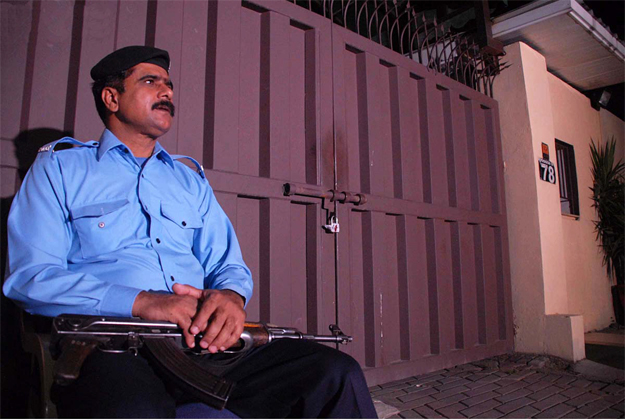 ---
ISLAMABAD:



The government has received a lukewarm response from local and international aid groups over the adoption of a new policy to regulate their operations in the country. Only 170 international and local non-governmental organisations (NGOs) have so far bothered to complete their online registration.




"It seems they [NGO and INGOs] are deliberately avoiding getting themselves registered under the new laws. Apparently, they don't want to submit their audit and activity reports," a senior interior ministry official said.

International NGOs will require govt consent to gather funds, operate: Nisar

"There still exists a perception that a few aid groups worked against our interests. That is why they are regarded as a security threat," he added.

He said more than 120 INGos, as well as thousands of local NGOs, are currently operating in the country. "We have also sought comprehensive details of aid groups from provinces, the Securities Exchange Commission of Pakistan (SECP) and the Economic Affairs Division to smoothen the process," he said.

Earlier this month, Interior Minister Chaudhry Nisar Ali Khan had said while announcing the policy: "Our doors are open for non-profit groups. We will facilitate them as we believe they are working for the welfare of people."

Working without clearance: Fate of over 20 NGOs to be decided on Monday

However, the country's top security czar had clarified that NGOs and INGOs will have to sign a memorandum of understanding (MoU) with the government. "Its [MoU's] tenure has been reduced from five years to three years," he had said.

Interior ministry officials said the policy has sole jurisdiction over all types of INGOs receiving foreign contributions or utilising foreign funds for various development programmes in Pakistan.

"INGOs receiving foreign contributions (funds, materials and services) from outside Pakistan or utilising foreign economic assistance will require prior registration exclusively with the ministry of interior," stated the policy notification prepared by the ministry.

Terrorism, money laundering and NGOs

The notification submitted in the Supreme Court said the INGOs need to get security clearance from Pakistani missions abroad before issuing initial visa to the foreign nationals intending to work for them.

An official said NGOs and INGOs will to have to complete an online registration for their scrutiny within sixty days.

Aid groups are worried over current laws. Their representatives believe the new restrictions will limit their operations in the country.

Six child protection units to shut down after ban on NGO

In reply to a query, a representative of an INGO said the recent control measures being used by the government will inhibit INGOs such as Islamic Relief, Oxfam, Red Cross, Save the Children, and Amnesty International from working on a range of social issues and delivering humanitarian aid.

The representative said the policy for regulation of INGOs in Pakistan will affect these organisations as it seeks to limit international staff to 10%, requires approval from provincial and local authorities before implementing any sort of project, and requires a comprehensive bi-annual reports on activities.

"[It also] prohibits INGOs from providing any kind of financial or material assistance to local or other NGOs, prevents INGOS from raising funds within Pakistan and restricts INGOs administrative costs on projects to 30%," he said.

Several NGOs in Pakistan backed by US, Israel and India: Chaudhry Nisar

Aid groups registered with the SECP have also been directed to get their registrations renewed from interior ministry.

As many as 33 INGOs and 643 domestic NGOs are registered with the SECP. Officials said licenses of over 200 local organisations have already been revoked due to non-compliance.

Published in The Express Tribune, October 24th, 2015.
COMMENTS
Comments are moderated and generally will be posted if they are on-topic and not abusive.
For more information, please see our Comments FAQ