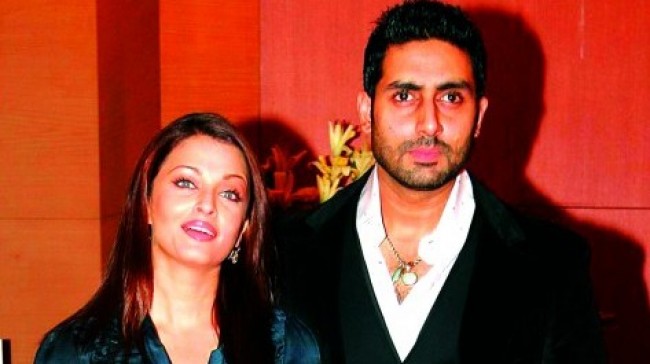 ---
MUMBAI: Bollywood's leading couple, Abhishek Bachchan and Aishwarya Rai, are teaming up for their first film together in two years, hoping to harness the power of the internet to make it a box office hit.

Raavan, with music by Oscar winning Slumdog Millionaire composer A.R. Rahman, is a modern-day take on the Ramayana epic of Hindu mythology, which sees Raavan, the ruler of Sri Lanka, abduct the wife of Lord Ram, Sita. The couple star as an on-screen couple, Beera and Ragini, and have described the film, which hits screens next month, as their most challenging to date. The Hindi-language movie is largely set in the sweltering jungles of central Madya Pradesh state, and the actors braved snakes, leeches and stood for hours under waterfalls during shooting. "After a point, we stopped acting. We are just reacting naturally," Bachchan, 34, told reporters in Mumbai last weekend.

Bachchan and Rai were last seen together on the big screen in Guru in 2007 and the thriller Sarkar Raj in 2008. Guru, said to be loosely based on the life of tycoon Dhirubhai Ambani, was a hit - attributed in part to interest in the couple before their high-society wedding that year - while Sarkar Raj was only a moderate success. Like an increasing number of Bollywood stars, Bachchan is using the micro blogging site Twitter to promote the movie and has posted a link for a promotional clip on the videosharing site YouTube. The clip, already seen by more than 200,000 people, shows Bachchan jumping from a cliff into a river.

"It is a new medium and a direct way to communicate with fans. By doing so you create awareness among your fans," he said. "In just two days Raavan promos got more than 200,000 views." Bachchan is the son of screen legend Amitabh Bachchan and his actor wife Jaya, while Rai is a top model and former Miss World. As part of Bollywood's "first family", they attract a fanatical following in movie-mad India, but scrutiny of their private lives and love of the show business social circuit have often eclipsed their acting roles. Bachchan starred with his mother in the high-profile science- fiction flop Drona in 2008, before seeing more success in Paa with Amitabh, about a child with a rare rapid ageing condition.

The film brought Bachchan senior a best actor gong at the Filmfare Awards, India's equivalent of the Oscars, although the family boycotted the ceremony in a row over media reports on Rai's health and whether she could have children. Rai, 36, was recently seen in The Pink Panther 2, a remake of the classic Peter Sellers films and continues modelling work as the face of the cosmetics company L'Oreal. Like Guru, Raavan is directed by Mani Ratnam and Bachchan is hoping it is a good omen. "Whenever my career is on a downswing I get a Mani Ratnam film and I am back on the upswing," he said.

"I hope he takes me in his next film too." Bachchan has nearly 160,000 followers on Twitter and has been updating them on the progress of shooting. A Tamil-language version of the film, called Raavanan, is also being made and it will be dubbed into Telugu to tap into the lucrative south Indian market.
COMMENTS
Comments are moderated and generally will be posted if they are on-topic and not abusive.
For more information, please see our Comments FAQ