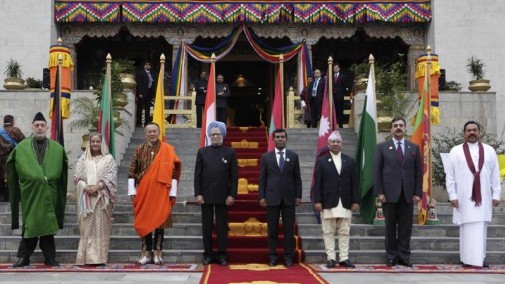 ---
THIMPHU:
The 16th SAARC Summit came to an end on Thursday as the members vowed to address climate change.
South Asian leaders at the SAARC summit have planned to concentrate on development of impoverished South Asia.
Facing criticism for the slow pace of development in the region, leaders planned to formalize agreements on trade and environmental protection on the final day of the summit.
The agreement included an exchange of knowledge and eco-friendly technology to combat climate change. It will also cover services in health, hospitality, communications, computers and air transport services.
Next summit will be held in Maldives.
COMMENTS (1)
Comments are moderated and generally will be posted if they are on-topic and not abusive.
For more information, please see our Comments FAQ