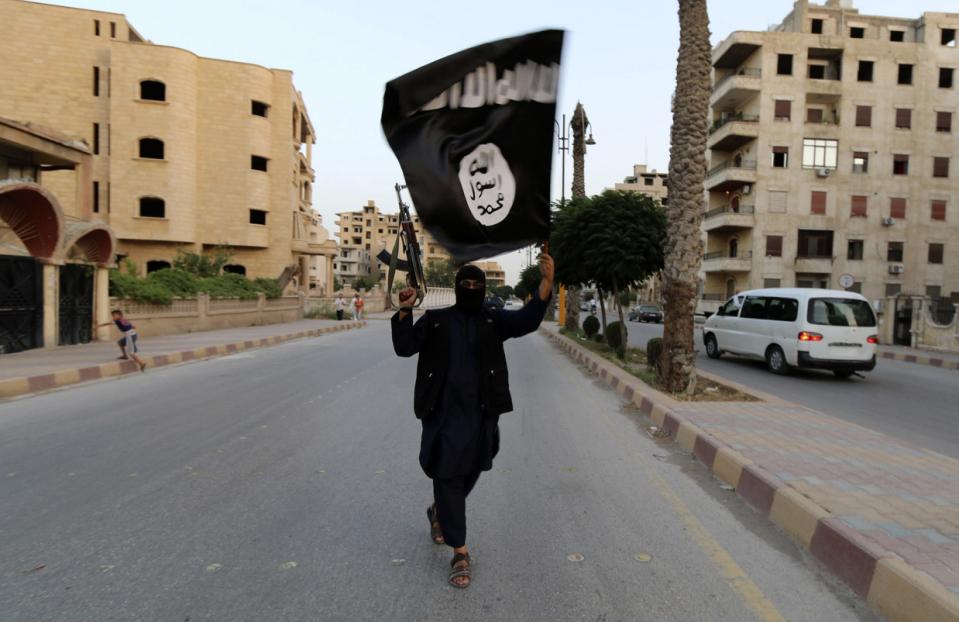 ---
ISLAMABAD: In a major blow to the Islamic State's (IS) expansionist plans, one of the most senior fighters of the ultra-extremist Middle Eastern group in the region has withdrawn allegiance to the IS chief for Khorasan region, which comprises parts of Afghanistan and Pakistan. 

Maulvi Abdul Rahim Muslim Dost, a former Guantanamo prisoner, was the first militant commander in the region to swear allegiance to Abu Bakr al Baghdadi, the self-proclaimed caliph of the IS, also known by its Arabic acronym Da'ish.

US lists IS-Khorasan as terrorist group

The development is seen as a major blow to IS in the region following a series of US drone strikes on its hideouts in eastern Afghanistan in recent weeks. Afghan security forces have also stepped up operations against the group while dozens of its supporters have been killed in clashes with the Taliban.

Withdrawing his support to Hafiz Saeed Khan, Dost accused the Dai'sh regional chief of "killing, arresting and insulting people" in violation of Islamic principles. "We had wholeheartedly welcomed and declared full support to Hafiz Saeed Khan after he was appointed IS chief for Khorasan region. But he unleashed cruelty, took the people to ignorance, violating Islamic injunctions and humiliated Afghans," he wrote in a statement.

IS releases audio tape of regional chief

Saeed, the former chief of the banned Tehreek-e-Taliban Pakistan (TTP) in Orakzai tribal region, was among a group of senior TTP leaders who had pledged allegiance to Baghdadi in January.

In July, however, the top Afghan spy agency claimed Saeed was killed in a US drone strike along with dozens of his loyalists. An IS spokesman later denied the claim.

Khadim named IS chief for Afghanistan

Dost also criticised the Da'ish leader for leaving Pakistani tribal regions and crossing into Afghanistan to operate from there.

"It is sad that Saeed left Tirah (in Khyber Agency) without consultation and came to Afghanistan. He started killing and arresting innocent people in Kot and Shinwari areas of Nangarhar province instead of enlightening people about the merits of caliphate, justice, tranquillity and education," Dost stated. "He used to impose unjust penalties, closed educational institutions, maltreated people and indulged in such actions that cannot be justified."

A blow to Da'ish: 'Ex-TTP spokesman killed in US drone strike'

He said religious scholars, whom he had invited to join Da'ish, had also complained about Saeed's actions, which were contrary to the IS principles. "He is doing all this in the name of Islam and has earned a bad name for Da'ish. Therefore, I consider it as an Islamic obligation to withdraw allegiance to Saeed," he concluded.

Dost, however, added that he was still loyal to IS and the Islamic caliphate unless he witnessed any deviations.

Women targeted in Taliban takeover of Kunduz

Afghans who know Dost say he has a large number of supporters in Nangarhar, Kunar, Nuristan, Kunduz and Kandahar provinces of Afghanistan. He has written over 20 books.

In 2001, Dost was arrested along with his brother Badruzaman in Pakistan and later handed over to the United States. He was freed in April 2005 but arrested again by Pakistani officials after he wrote a book on his four-year ordeal at Guantanamo in which he had condemned Islamabad's policies. He was reportedly freed in a prisoner swap deal between the government and the TTP.

TTP spokesperson, five other leaders declare allegiance to Islamic State

Security officials believe a number of Pakistani militants fled to Afghanistan in the wake of military offensives in the country's border regions that were launched last June. Afghan Taliban say mostly Pakistani militants, now based in Afghanistan, are heading Dai'sh in the war-shattered country.

Dost, who hails from Kot in Nangarhar, and his family were associated with Gulbudin Hekmatyar's Hizb-e-Islami during the Afghan war against the Soviets. Later, he switched loyalties to senior Ahle Hadith leader Sheikh Jamilur Rehman. He also briefly declared allegiance to Taliban supreme leader Mullah Omar.

Published in The Express Tribune, October 19th, 2015.