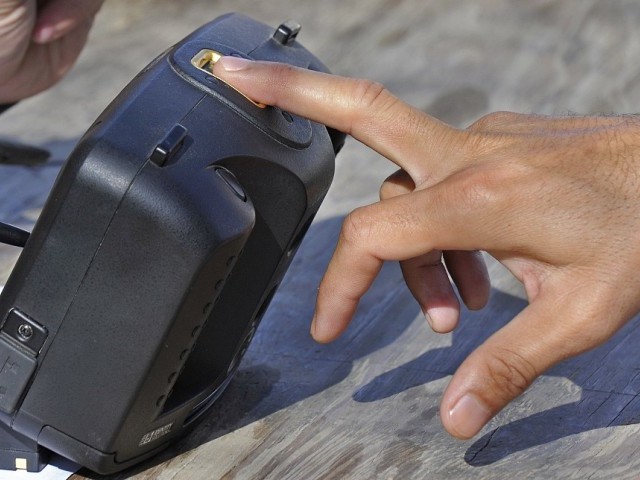 ---
ABBOTABAD: The biometric system of attendance remains a bone of contention among doctors at Ayub Teaching Hospital (ATH) in Abbottabad. Insiders familiar with the matter told The Express Tribune on Wednesday most doctors at the facility raised objections to the new system of logging in attendance while others have agreed to comply if their conditions are met.

Up in arms

Nawaz Khan, a resident of Jinnahabad, said doctors, paramedics and other hospital staff will never let the hospital administration make them bound to show up to work on a regular basis. "They have developed a habit of not coming to work," he said.

According to Nawaz, he brought one of his relatives to the teaching hospital after he suffered a cardiac arrest. "Doctors misbehaved with us and referred my relatives to the medical ward rather than the CCU," he said. "When he was finally taken to the CCU, he was only treated by house officers and training medical officers (TMO)." Nawaz added, "Not a single senior doctor or professor bothered to visit him in the three days he was at the CCU."




Naveed Ahmed, who hails from Mansehra, voiced similar concerns and criticised the hospital staff for its indifference towards patients. "Both senior and junior doctors at ATH do not treat patients with care," he said. "More often than not, they use harsh language with patients."

According to Naveed, a scuffle broke out a week ago between doctors and the attendants of a patient who died due to medical negligence. "Medics were on strike for this past week to protest against the incident even though the alleged attackers were arrested by the police," he said.

Till further notice

When contacted, ATH Director Major Dr Siddique Rahman confirmed a group of doctors went on strike and refused to perform their duties. "However, it was a partial strike as the ICU, CCU and operation theatre remained open," he added.

According to Rahman, a large number of doctors also observed a strike against the biometric system and the ban on unions at the facility.

"Some doctors are following the biometric system while a majority of them have opposed the decision," he said. "The new attendance system has been suspended till the next board of governors meeting."

Demanding their due

Young Doctors Association President Dr Amin Afridi told The Express Tribune he is not vehemently opposed to the new attendance system. "However, the government needs to address our demands before employees decide to comply with this new policy," he said.

According to Afridi, many senior doctors are not performing their duties while junior doctors are devoting more time to their jobs. "It's the TMOs, junior doctors and house officers who are running ICU and CCU wards in the absence of senior doctors," he said. "Junior doctors will only comply with the biometric system if they are paid overtime. And the administration must fill the 150 medical officer posts lying vacant."

Published in The Express Tribune, October 15th, 2015.