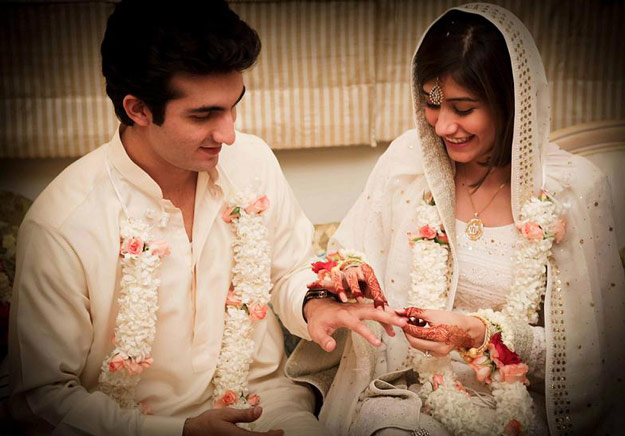 ---
How do you view marriage? If you picture it to be full of rainbows and butterflies, think again.

Expecting your marriage to be a certain way is probably the biggest problem married couples face these days. When expectations fail to manifest, couples are often left unhappy and frustrated. These unrealistic expectations set in our minds are due to media portrayal of relationships.

Here are six relationship myths experts say you should stop believing in so you can start enjoying a real relationship:

1. Marriage changes people

Most people believe that once you get married, your significant other will change for the better. This is a misconception and you're only fooling yourself by thinking this way.

HuffPost quoted social worker and co-author of the book How Not to Marry the Wrong Guy: Is He "The One" Or Should You Run?, Jennifer Gauvain, as saying. "If you hate the way he handles his meddling mother or you can't stand how hot tempered she gets, that's still going to drive you up the wall once you say "I do." Face the facts: Marriage isn't going to miraculously change who your partner is."

Most people don't change unless they really want to, so usually what you see is what you get. If you know that the quirks you hate aren't going to go away after marriage, you would at least go into it well prepared.

2. Marriage is the next logical step because you've been together for a long time

While it is true that spending a long time with someone enables you to get to know them better and prepare you for marriage, that being the only reason is not good enough.

Jennifer Gauvain said a lot of people just stay in relationships because of how long they've been in one and society's expectations to "get married already," even though the couple might not be compatible for marriage. This holds true especially for college and high school couples who get together when they are really young and over time might grow into completely different people.

3. Your relationship can't fail because you're married

Falling into a false sense of security once you get married is very common and highly destructive. Psychotherapist and the author of Without This Ring: A Woman's Guide To Successfully Living Through and Beyond Midlife Divorce Abby Rodman says, "Just because you had a wedding doesn't mean you have a marriage. Your marriage needs attention -- it requires your time, commitment and focus."

4. Jealousy is a sign of true love

Jealous partners often use this as an excuse for their controlling behaviour. The truth is, jealousy has more to do with your insecurities, self-confidence and trust in your relationship. Jealous behaviour leads to resentment and frustration on both sides.

As reported by LiveScience, clinical psychologist and author of 5 Simple Steps to Take Your Marriage from Good to Great, Terri Orbuch, said, "While you can be supportive, your partner must work on their insecurity issues on their own. No matter what you do, you can't make your partner feel more secure or change their self-confidence."

5. Love fixes everything

Indeed, your partner may heal emotional scars from your past, but don't expect them to fix everything in your life. Marriage comes with its share of problems as you start a life together, and expecting your love to magically solve all of those will lead you feeling frustrated when reality hits.

Rodman said, "The problem is, your spouse can exploit your emotions as well. Your best bet is to acknowledge your problems and ask your spouse to do the same. Once you're aware of what those are and what triggers them, you can support each other in a healthier, more loving way and avoid each other's emotional landmines."

6. Your partner should know how you're feeling at all times

This myth should be debunked immediately for a happy marriage. No matter how close you are and how long you two have known each other, your spouse can not read your mind all the time. Assuming that they know exactly how you feel and what you want is wrong.

Rodman suggests communicating effectively to remedy this. Forget your assumptions and have a proper conversation with your partner about how you feel and what you want. This will prevent both of you from disappointment.

The perfect relationships that you read about in books and see on television are fairy-tales for a reason – they do not exist in real life. Every relationship requires effort and dedication, and you can begin by letting go of these myths.
COMMENTS (1)
Comments are moderated and generally will be posted if they are on-topic and not abusive.
For more information, please see our Comments FAQ