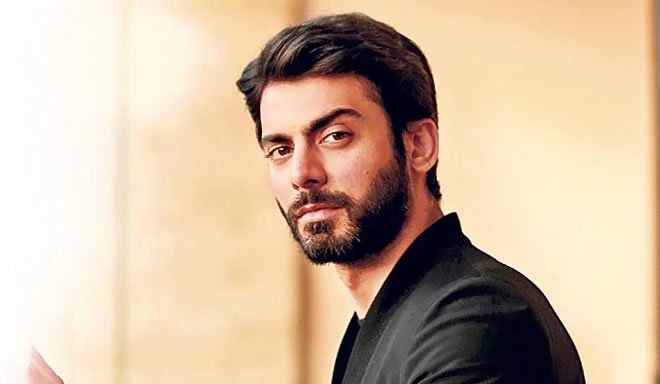 ---
Did you know Fawad Khan was picked on in school? And would you believe he studied software engineering? Well, it's all true.

The usually reserved actor opened up on Indian TV show Look Who's Talking with Niranjan, disclosing many details about his college days and early career -- including a shocking revelation that he's not always been Mr. Popular.

"I was picked on and I was bullied in school. Now I look at it in a very funny way, I studied in an American school and the idea of brown and white people just didn't mix too well, I think," he explained.

Read: Hospitality in India is amazing, you feel at home: Fawad Khan




But it wasn't his size that got him bullied. In fact, according to him, he had an athletic built in school and participated in sports. "I was kind of bullied that way as well, and also because I was the quiet one in the class. I don't like confrontation, I avoid it. I hate arguments," he added.

Fawad also confessed to not being the brightest bulb in school. "I actually don't know what I was doing in school. I think I daydreamed and slept my way through classes," said Fawad.

While studies may not have been his strong suit, his love for cartoons kept him preoccupied and they still do. "I was a very big cartoon fan. I still am. I love watching cartoons in my spare time with my son," said the actor.

Read:These pictures prove Fawad Khan can overshadow any female star

Fawad studied software engineering, and recalls his time in college as the "four most miserable academic years of my life". However, that period was also a blessing in disguise because that's when he met his EP bandmates and ventured into acting and music.

"I was bunking classes and working in a sitcom," divulged the actor. "And then we started an underground band. By the time I graduated I was a C grade student... but I have no regrets about that," said the actor with a smile.

"Mujhay nawkri nahi mil rahi thi (I couldn't find a job), and I had no other way of making money, so I became an actor," he said

He clarified that this does not mean he doesn't put his heart into acting. "If I'm doing something then I might as well do it right. I tried a 9-5 job, and I couldn't do it. So I sat down with my wife and for the first time I was honest with my father and told him there was no way forward, and he said do what you think is right," said Fawad.

Read: Here's what Mahira has to say about working with Fawad, Shah Rukh

He also revealed that his favourite Kapoor in Bollywood is Rishi Kapoor. "As a kid back home in Pakistan, I did not have access to films so I used to rent VHS tapes and watch movies of Rishi Kapoor. Hence, today I am more than thrilled to work with him," Fawad said.

The Pakistani actor who made his Bollywood debut with Khoobsurat never really thought he was an attractive man. "I'm probably better looking than the average person, but not beyond that. I guess that's what keeps me in check."
COMMENTS (16)
Comments are moderated and generally will be posted if they are on-topic and not abusive.
For more information, please see our Comments FAQ